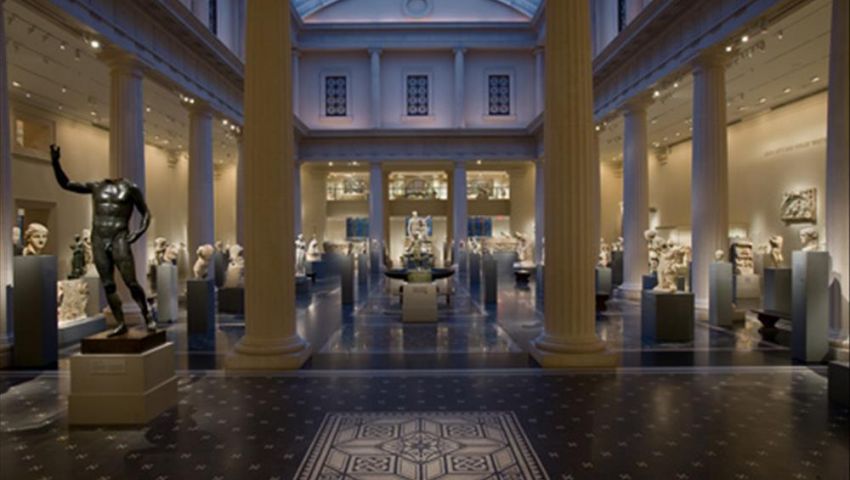 The inauguration ceremony of Egypt's new Greco-Roman Museum will be held by the end of 2019, Assistant Minister of Antiquities for Engineering Affairs Hesham Samir Ibrahim announced after 40 percent of renovation, development and upgrade works in the museum were completed.
Ibrahim noted that the cost of renovating the Greco-Roman Museum in Alexandria totaled at LE120 million out of the LE270 million budget allocated for renovation of 8 national projects in several governorates.
He added that the development company finished 90 percent of installation and constructing the museum's metal structure, along with the administrative building's architectural finishes.
The museum will contain around 30 exhibition halls, showing 40,000 artifacts dating back to the Greek and Roman eras, on marble bases or in display windows.
The museum was officially inaugurated by Khedive Abbas Halim II on October 1892 and contained collections dating back to the period between the third century BC and the third century AD. It is the largest museum of its kind in the Mediterranean region.
Edited translation from Al-Masry Al-Youm.