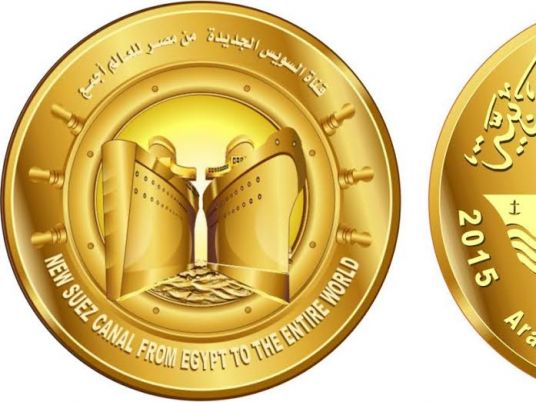 Egypt's Finance Ministry, participating with the economic ministerial group and the Central Bank of Egypt, has prepared an integrated strategy to reduce and manage the government indebtedness in the medium term, Finance Minister Mohamed Maait announced in a statement on Sunday.
The strategy was presented to the president of the republic in November 2018 but is currently being updated to be ratified by the president before the end of March, he said.
It's being updated to ensure sustainability and low debt-to-output ratio as targeted, he added.
In the statement, Maait said the Finance Ministry successfully reduced the debt ratio of local and foreign budget agencies to the GDP to reach 97 percent of the GDP last June instead of 108 percent in June 2017 and 103 percent in June 2016, as a result of an initial surplus of LE4 billion in the fiscal year 2017-2018 for the first time in 15 years, in addition to an economic growth rate of 5.2 percent.
Although the country is moving towards higher growth rates and reducing public debt, the ministry aims to reduce the debt to GDP ratio to 93 percent in June, then 88 percent in June 2020 and 80 percent in June 2022, beside achieving an annual growth rate of two percent of GDP, and an annual growth rate of more than six percent in the medium term, Maait said.
He pointed out that the Ministry also plans to reduce external debt, which fell to 36.8 percent in June 2018 compared to 41.1 percent in June 2017. It is expected to reach 34 percent by June 2019, meaning that Egypt's external debt has begun to fall within the safe range, according to IMF estimates, of 30 to 50 percent of the GDP.
One of the most important and direct objectives of the ongoing economic and financial reform program is to reduce the indebtedness of the GDP to 80 percent in June 2022, which is a safe and good indebtedness rate according to international estimates, said Ahmed Kojak, deputy minister for fiscal policy.
The ministry has succeeded in long-term borrowing from international markets, using part of the funds to repay short-term foreign debt, he explained.
Edited translation from Al-Masry Al-Youm