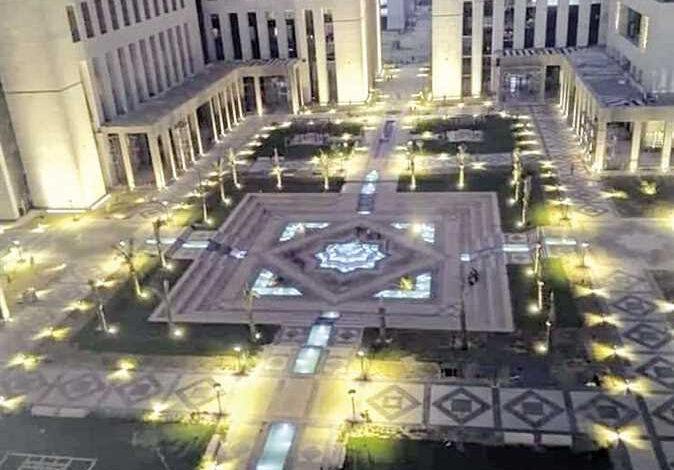 Work is continuing in full swing to transfer the government in the Administrative Capital in January, the Chairman of the Board of Directors of the New Administrative Capital Company Khaled Abbas announced.
"The Egyptian government will move to the Administrative Capital on January 1," Abbas said in a telephone interview.
Abbas added that the transfer will take place over a period of two months, so that two ministries are transferred every week.
The ministry buildings are fully ready, he said, and an arrangement was made with the prime minister to gradually move the ministries.
By the end of next February, all ministries will work from the new administrative capital, he assured.
Building a new capital
Egypt aims to house six million citizens in the New Administrative Capital once the three phases of building the city are completed.
The size of the administrative capital is twice the size of Cairo, and the project is currently in its first phase.
The New Administrative Capital city, costing approximately LE380 billion, will become Egypt's administrative and financial capital, hosting dozens of foreign embassies as well as local government offices.
The project seeks to relieve congestion in Cairo, which is home to more than 20 million people. The new capital provides all its services to the masses of Egyptians who are not its residents, whether they are administrative, recreational, cultural, or other services.
The plan to move state employees to the government district in the New Administrative Capital will be implemented on several stages.
Employees are scheduled to be transferred within six months before work is piloted from inside the new headquarters of the ministries and affiliated bodies.