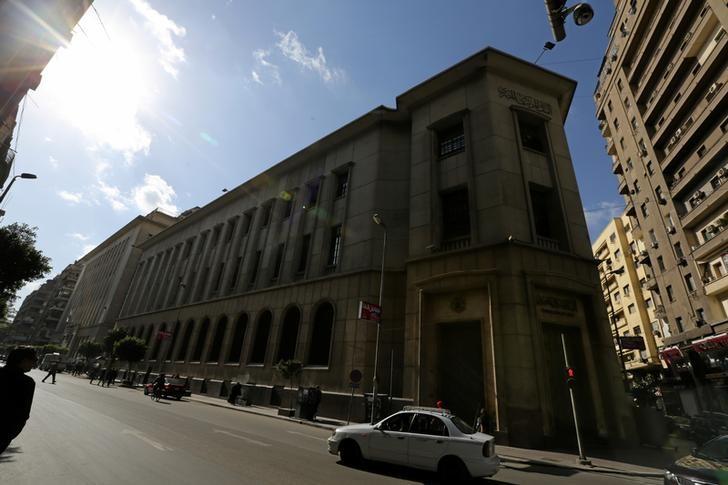 The Central Bank of Egypt (CBE) announced Sunday that the country's foreign reserves rose to $31.125 billion at the end of May, compared to $28.641 billion last April, with an increase of about $2.5 billion.
A bank source said the CBE received about $3.2 billion last week from the sale of international bonds on global money markets, which lead to the increase.
The government paid $750 million in debt to foreign oil companies earlier in May and vowed to pay a similar sum later in June.
Egypt's net foreign reserves rose to $26.363 billion at the end of January from $24.265 billion, as of the end of December.
The country had roughly $36 billion in reserves before the 2011 uprising ushered in a period of political turmoil, scaring away tourists and foreign investors, key sources of hard currency.
The central bank floated the Egyptian pound in November as part of an economic reform program. The move helped Egypt clinch a $12 billion three-year loan from the International Monetary Fund.
An IMF delegation was in Cairo earlier, in January, to prepare for a review required before disbursing the second installment of the loan, expected to be $1.25 billion, which the fund earlier said Egypt was on track to receive.
The first installment, US$2.75 billion, was disbursed in November.
Egypt sold $4 billion of Eurobonds in three tranches in January, raising twice as much as targeted and at lower yields than initially expected. It was not immediately clear if the rise in reserves was a consequence of the sale.
The government's applied economic reforms include loosening capital controls, ending energy subsidies, reforming public enterprises and overhauling monetary policy, in a bid to restore economic stability and long-term growth.