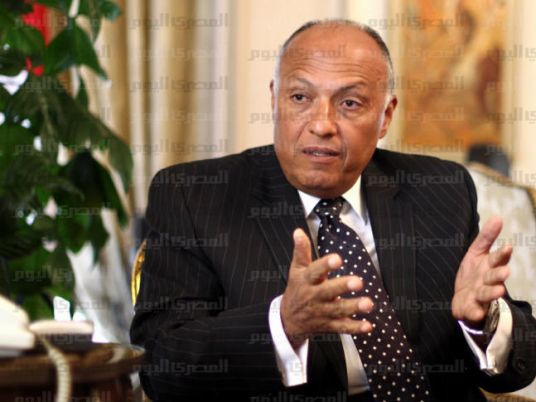 Foreign Minister Sameh Shoukry received the US Chamber of Commerce's delegation on Sunday morning as part of preparations for the annual Doorknock mission organized by the US commerce chamber to encourage investments, Foreign Ministry Spokesperson Ahmed Hafiz announced.
Hafiz explained that the meeting witnessed a lengthy discussion on ways to strengthen cooperation between Egypt and the US and to improve trade and investment exchange to serve the interests of both countries.
Shoukry also answered the delegation's questions on various aspects of Egyptian-US relations and on recent visits by officials to Egypt, including the latest visit of US Secretary of State Mike Pompeo to Cairo last January.
Hafiz added that the delegation was keen to listen to Shoukry's explanation of the Egyptian positions on various regional and international issues, which represent a common denominator of the concerns of Egypt and the US.
The delegation of the US Chamber of Commerce stressed its keenness to strengthen Egyptian-US relations in all fields. The delegation also expressed its desire to play a more active role in encouraging the US private sector to invest in Egypt and inject more foreign investment, Hafiz said.
Hafiz also urged the US government to provide more assistance to the Egyptian government to implement its ambitious economic reform program.
The annual Doorknock Mission which it has been conducting for the last 28 years to strengthen its strategic partnership with the United States, according to the American Chamber of Commerce in Egypt.
Edited translation from Al-Masry Al-Youm