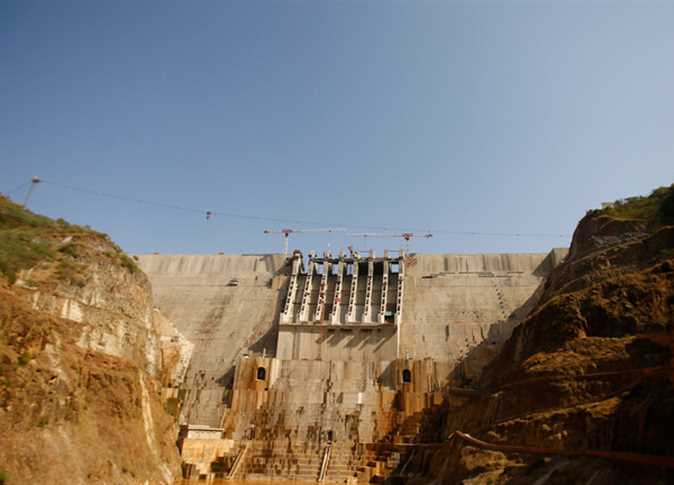 Egypt's Foreign Minister Sameh Shoukry on Sunday headed to Washington DC to participate in a ministerial meeting between Egypt, Sudan and Ethiopia, in the presence of representatives of the World Bank on invitation from the US administration, to finalize negotiations on the Grand Ethiopian Renaissance Dam (GERD).
Previous meetings were held in January between the three parties with US and World Bank officials.
The upcoming meetings are scheduled in the US capital for January 28 and 29, aiming to reach a comprehensive agreement on the rules for filling and operating the dam.
The spokesperson for the Egyptian Ministry of Irrigation Mohamed al-Sebaei said that the Washington meeting, which took place in the middle of January, witnessed the three countries agree on six items.
These six rules included filling the dam in stages in an adaptive and cooperative manner, taking into account the Blue Nile's hydrological conditions, the potential impact of filling the stream of water in the Nile, and of filling during the rainy season, generally from July to August and in September depending on certain conditions.
It was agreed that the first filling phase of the dam aims to reach 595 meters above sea level, Sebaei explained, and will be used in the early generation of electricity, while providing the appropriate mitigation measures for Egypt and Sudan in the event of severe drought during the filling period.
Subsequent stages of filling will be determined according to a mechanism to be agreed upon later, he added.
The Professor of Geology and Water Resources at the Faculty of African Studies at Cairo University, Abbas Sharqy, said that there was some convergence in views between the three countries on the first filling, though dispute remains regarding the rules for subsequent and repeated filling and on the operating mechanism.
The final version of the agreement is expected to be presented on both its technical and legal aspects during tomorrow's meeting, Sharqy added.
Edited translation from Al-Masry Al-Youm