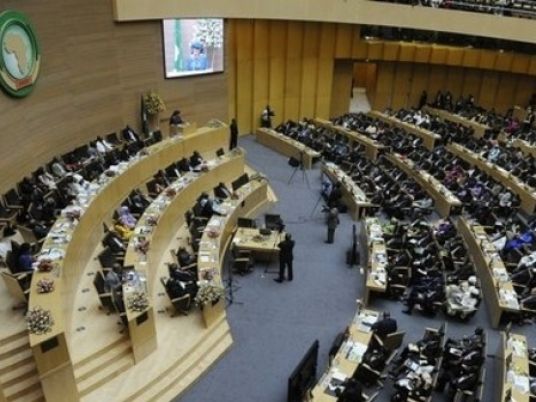 Egyptian Foreign Minister Sameh Shoukry and Chairperson of the African Union Commission Moussa Faki on Sunday discussed preparations for the 34th summit of the African Union, which is scheduled for February 6-7.
Spokesman for the Ministry of Foreign Affairs Ahmed Hafez said that the two are meeting at Tahrir Palace to prepare for the summit.
The meeting of the African Summit Bureau on Saturday was held via video conference, headed by President of South Africa Cyril Ramaphosa, who is serving as current President of the African Union, and the heads of state members of the Bureau, namely Egypt, Kenya, Democratic Congo, and Mali.
The summit Bureau decided to hold the summit online on February 6 and 7, under the slogan "Arts, Culture and Heritage: Tools for Building the Africa We Want".
The union's 38th Ordinary Session of the Executive Council, which will be attended by member-states' foreign ministers, will be held on February 3 and 4 via video conference, due to the coronavirus pandemic. 
The bureau also decided to adopt online electronic voting for the union's upcoming elections during the regular session and summit.
The upcoming African summit will witness President of the Democratic Republic of the Congo Felix Cheskede assuming the presidency of the African Union, succeeding President of South Africa President Cyril Ramaphosa via video conference.
Edited translation from Al-Masry Al-Youm