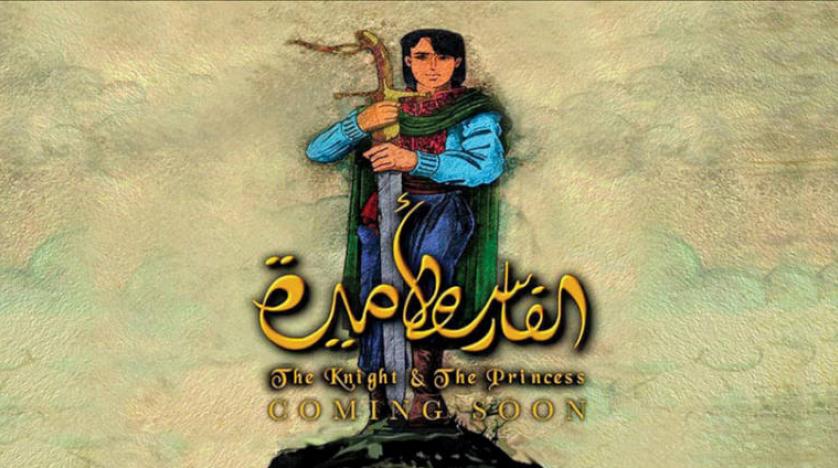 Egypt's first-ever animated feature film "The Knight and the Princess" is set to finally hit Egyptian cinemas in October, 20 years after the project began, the film's producers officially announced.
Director and screenwriter of "The Knight and the Princess" Basheer al-Deeq told Asharq Al-Awsat that the production budget is estimated at LE10 million, accumulated over the past twenty years while working on the project.
He further explained how important the film has been for its crew, stating that the movie was just a dream at the beginning of the long journey.
The film tells the story of the young man Mohammed bin Qasim al-Thaqafi, who falls in love while leading the sovereignty of the Umayyad State.
Artist Moustapha Hussein drew the characters entirely, while the animation work was carried out by Egyptian artists from the Magic Company, according to al-Deeq's statements to Asharq Al-Awsat.
Most importantly, the Egyptian director declared that the exact 2D animation technique used in the iconic animated film "Lion King" was also used in "The Knight and the Princess".
The Egyptian director avowed professional artwork that will impress audiences and compete with Disney movies.
According to al-Deeq, an assembly of renowned Egyptian celebrities have voiced the movie's cartoon characters, including Mohamed Henedy, Maged al-Kidwani, Abla Kamel, Medhat Saleh and Donia Samir Ghanem, according to CBC Egypt.
Furthermore, he revealed that several prestigious festivals including El Gouna International Film Festival and Cairo International Film Festival proposed screening the highly anticipated film. However, none of these screenings have been confirmed yet.
Photo credit: ASharq Al-Awsat