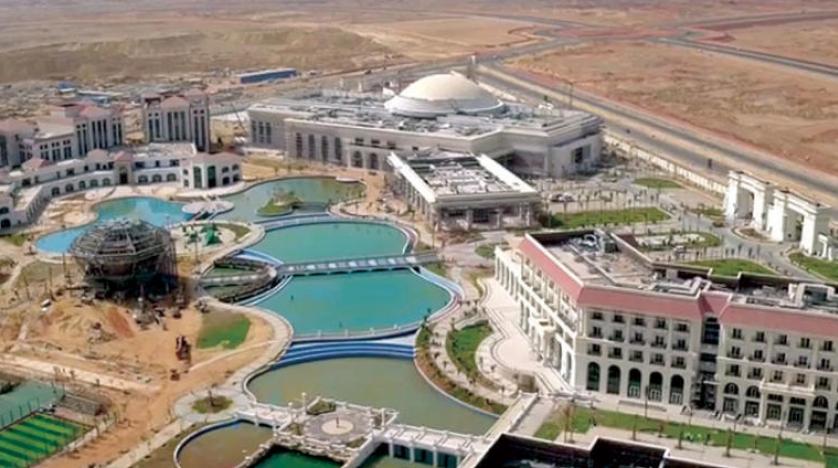 Egypt's Finance Minister Mohamed Maait said that the gradual relocation of 3,500 finance ministry employees to the ministry's new headquarter in the New Administrative Capital is expected to start in March 2020, after receiving the ministry's buildings in the government district in the new capital in January 2020.
During a press conference held at the al-Masa New Capital Hotel in the New Administrative Capital on Friday, Maait said that the employees of the Finance Ministry is about 200,000 employees and that only 3,500 staff will be relocated to the ministry's headquarters gradually, to be fully operational by July 2020.
The Egyptian government has prepared a plan to relocate 51,000 state administration employees from 31 ministries and sectors to the New Administrative Capital.
Al-Masry Al-Youm was briefed on the plan's details in January, which states that government employees who passed the tests will be relocated in two stages, beginning in 2020, to the governmental district in the new capital.
Construction of the New Administrative Capital is on top of the priorities of the government's sustainable development plan 2030.
The infrastructure for the first stage of the New Administrative Capital costs LE130 billion and will be completed by mid-2019, after which government ministries will be relocated there.
The third batch of housing units will also be completed by 2019.
The government sector will include 36 buildings; one for parliament, one for the cabinet and 34 for different ministries.
The first stage will cost LE30 billion, excluding infrastructure.
The New Administrative Capital was inaugurated in October 2017. China had already announced it will be investing US$11.2 billion in the New Administrative Capital in September 2017.
Edited translation from Al-Masry Al-Youm