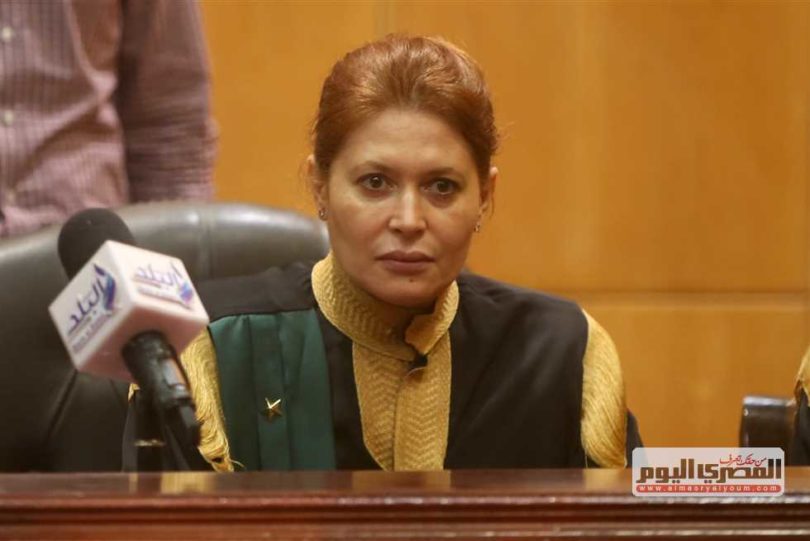 Fatima Qandil is the first female judge to take up the judges panel in Egypt's Criminal Court.
The criminal court held a session on Sunday regarding a case of stock market manipulation. The case was led by judge Mohamed El-Feki alongside Qandil, Mahmoud Mohammad Yahya Rashdan, Abdullah Abdul Aziz Metwally Salam and Usama Yousef Aboushaisha.
Several individuals from the Mubarak regime are suspected in the cited high-profile case, including Alaa and Gamal Mubarak in addition to seven more suspects.
Qandil underwent numerous exams in front of the court of cassation before being accepted among the first batch of Egyptian female judges who applied for courts in 2015, al-Mobtada reported.
Qandil has thrived in her legal career, working on criminal cases since 2015 and participating in several investigation departments in Ismailia and Cairo, Al-Masry Al-Youm reported.
Egyptian female judges have flourished in Egypt's judicial community, evidenced by several prominent names such as Amal Ammar, Tahany el-Gebaly and Ghada el-Shahawy.
In 2018 the National Council of Women (NCW) released an official statement applauding the promotion of 16 female judges to prestigious judicial positions. Among them was Ammar, appointed as head judge of Qena's Appeal Court. Moreover, Judge Hassana Shaaban was promoted as the head judge of Tanta Economic Court.
Remarkably, Judge el-Shahawy made history when she was called to be the first assistant to the Minister of Justice in the realm of women and children's affairs in 2015 while Judge Susan Abdel Rahman was assigned as assistant to the Minister of Justice on human rights, Al-Ahram reported.
El-Gebaly was listed by Arabian Business as one of the 100 most powerful Arab women. The prominent judge is Egypt's first ever female judge and the first female to be nominated to the Permanent Bureau of the Union of Arab Lawyers, her profile on Arabian Business read. She was granted the position as Deputy President of the Egyptian Supreme Constitutional Court.