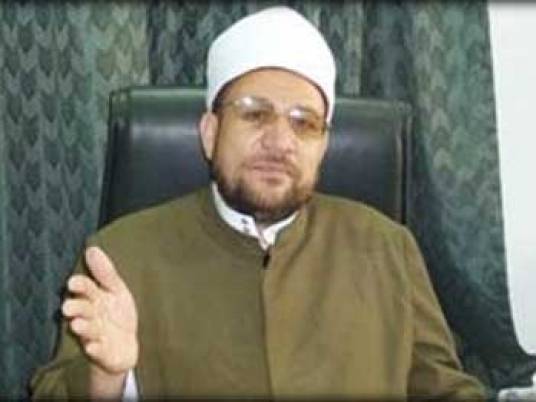 Egypt's Minister of Religious Endowments Mohamed Mokhtar Gomaa has decided to cancel all mass and festive aspects of the Israa and Miraj anniversary.
A ministry statement on Saturday explained that this comes as part of precautionary measures to prevent the spread of the coronavirus.
Gomaa said that the ministry coordinated with the General sheikdom of the Sufi Orders, with both sides agreeing that a Friday sermon on March 20 to discuss Israa and Miraj would be enough, alongside a joint scientific symposium broadcast live from Maspero regarding lessons learned from the miracle.
Islam's Israa and Miraj refers to two parts of a miraculous journey that Prophet Mohamed took in one night from Mekka to Jerusalem, followed by an ascension to the heavens.
The ministry said it is eager to seriously contribute to preventive measures against the virus.
These measures come in light of the Religious Endowments Ministry's instructions to limit mosque operations in prayer and Friday sermons to a maximum of 15 minutes, in order to uphold the safety of everyone in the nation.