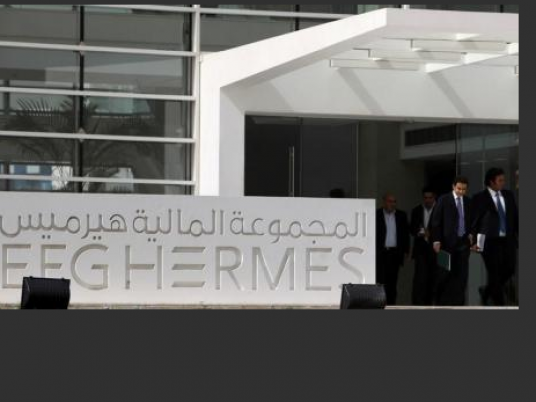 Egyptian investment bank EFG Hermes expects to begin offering factoring services in the first quarter of 2018 as part of a push into non-banking services, the group's CEO Karim Awad told reporters on Sunday.
Factoring is a financial transaction in which a company sells its debt to a third party at a discount for immediate financing so that it can begin operations.
EFG Hermes, one of the largest investment banks in the Middle East, said it expected non-financial services to account for more than 10 percent of the group's profits in 2017 and that it aimed to raise that to 50 percent by 2020-2021.
Its non-banking financial services include insurance, real estate funding, leasing and factoring.
"We see that the Egyptian market is the biggest one that investors can make profit in throughout the coming period," Awad said.
EFG Hermes, which operates in East Africa out of Kenya, is also looking to break into the Nigerian market in 2018 by offering brokerage services, said Mohamed Ebeid, Co-CEO of the Investment Bank Platform, another division within the same group.
The bank held six initial and four secondary public offerings in 2017 across the Arab region worth $2.9 billion dollars, said Mostafa Gad, who is in charge of IPOs and listings at EFG Hermes.
It expects to hold three IPOs in Egypt and one or two IPOs in the United Arab Emirates in 2018, Gad added.