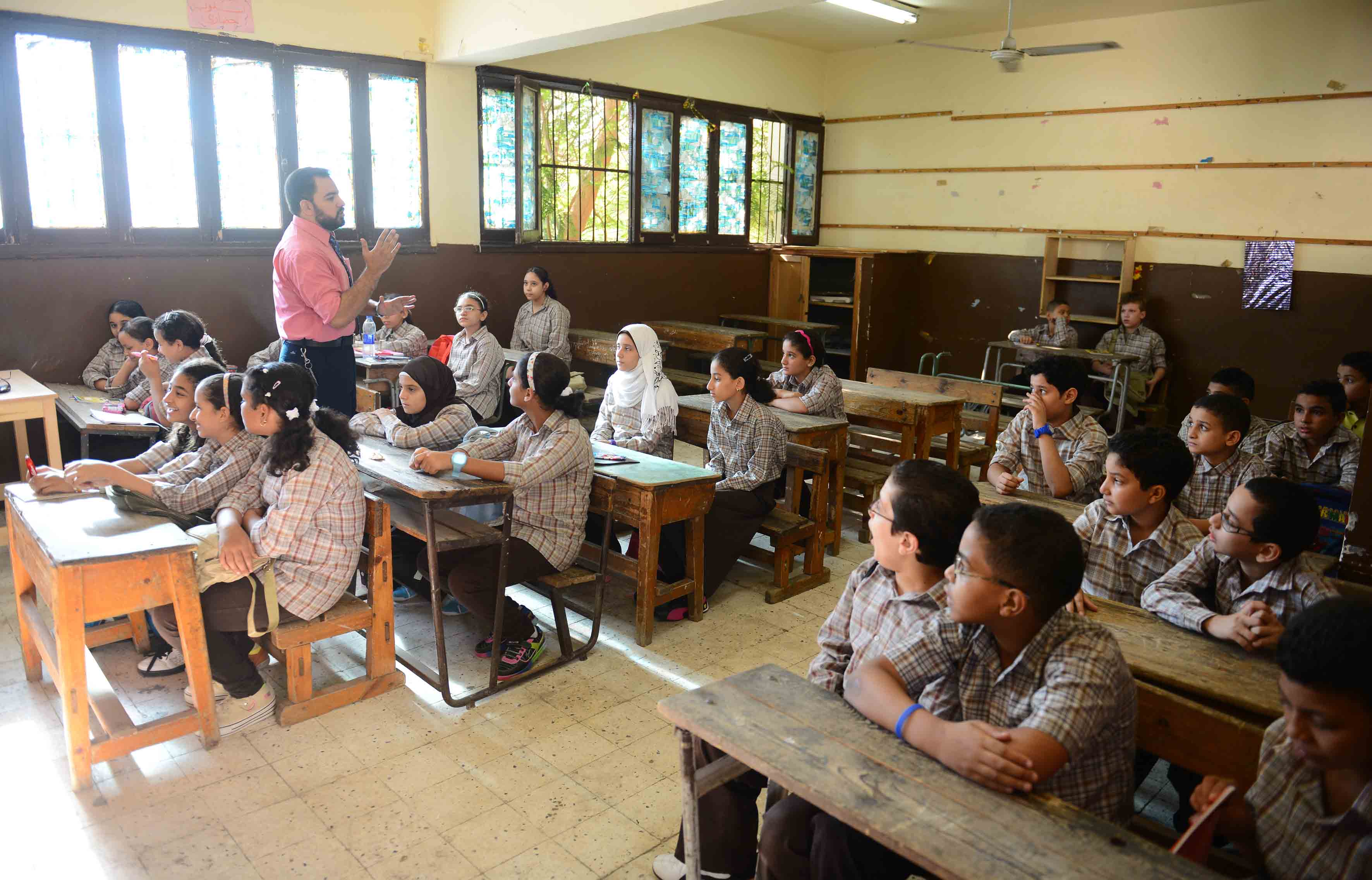 The Egyptian Ministry of Education issued 30 health-related recommendations for schools to follow during the 2020-2021 academic year to protect students from spreading and contracting the coronavirus, according to a Friday report from Youm7.
These recommendations came after the Education Ministry held a meeting with the Ministry of Population and Health's preventive medicine sector to discuss policies and procedures for schools to undertake prior to reopening on October 17.
The recommendations include the following:
– Mandatory mask-wearing for faculty members.
– Periodic analysis of attendance rates.
– Immediate intervention for teachers and students believed to have been exposed to the virus.
– Increasing awareness among all people involved in the education process, including student families.
– Enforcing personal hygiene guidelines, including periodic hand washing with warm soap and water.
– Maintaining proper ventilation within workspaces.
– Encouraging students to use items only belonging to them.
– Forbidding smoking, crowds, and large gatherings in any enclosed space.
– Cleaning high-contact surfaces frequently.
– Staggered lunch and break periods.
– Establishing isolation rooms for students and staff showing symptoms of the virus.
– Rearranging classroom spaces to maintain a safe distance between students and staff members.
– Students should eat healthy meals, get enough sleep, and practice light exercises at home.
– Schools should modify organized sports so that they follow health guidelines.
– Teachers should accompany students to and from school assemblies.
– Teachers should maintain strict organized seating charts.