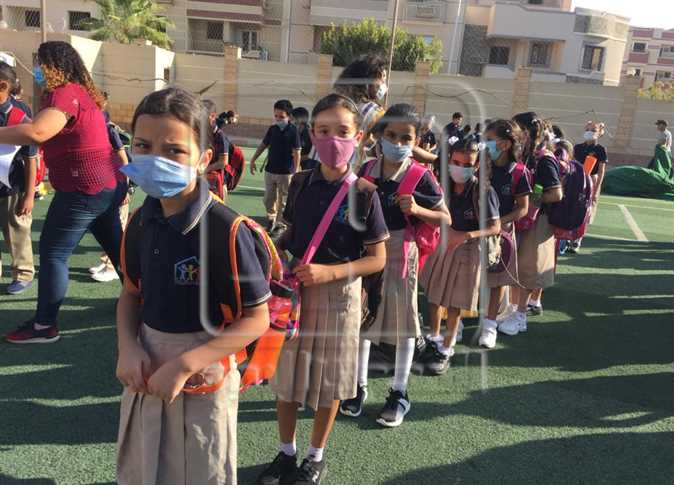 In the midst of a surge in coronavirus cases, Egypt's Education Ministry announced on Monday that school attendance is no longer mandatory as a protective measure for students, teachers and administrative workers.
The ministry said that this will be in effect until January 10, which is the start of midterm exams. It affirmed that classes will not stop and schools will not close, and are committed to apply all precautionary measures to confront the emerging coronavirus.
Students can now study from home full time, coming in just to take exams.
Egypt's school year kicked off on October 17 amid strict precautionary measures to combat the virus, announced by both the Education Ministry and the Ministry of Health.
The Education Ministry issued several precautionary measures and 30 health-related recommendations for schools to follow during the 2020-2021 academic year to protect students from spreading and contracting the virus.
Attendance schedules have been staggered so that students stay home most days, and face masks are required for all.
Using the educational satellite channel "Madrasatona" (Our School), students watch lessons at home and self-study, with attendance days at school centered around discussing the lessons.
The Egyptian Ministry of Health and Population confirmed on Sunday 664 new coronavirus cases, up from 611 on Saturday and 579 on Friday. The ministry also announced 29 virus-related deaths and 336 recovering cases.
Edited translation from Al-Masry Al-Youm