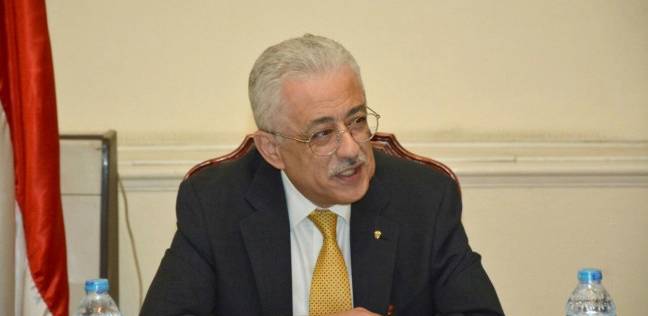 The Ministry of Education assured in a statement the success of the exams of the first secondary grade, which will be held electronically.
The May exams will be held centrally within every school depending on an internal electronic network, not connected to the internet.
The Ministry has prepared two electronic platforms for the exams. In case of any problem in the first platform, students will move to the second platform and continue the exam normally. If a problem happens in the second platform, the school will resort to paper exams as a third alternative, according to Minister of Education Tarek Shawki.
Shawki added that the exams will include a new pattern of questions of which models were uploaded in January and March to the ministry's website.
The first secondary grade exams will be held from May 19 to 30 electronically using the "open book" system.
Students will move to the second secondary grade if they score 50 percent or more.
Member of the House of Representatives Abdel Hamid Kamal made an urgent request to summon the education minister over what he described as his failure in organizing the first secondary grade grade exams.
"For the second time, the ministry under the same minister failed to provide a safe educational environment for the exams of the first grade of the secondary school. The first was on March 25," he said.
The electronic system was disrupted in schools in the first time causing confusion at schools during the exams, Kamal said, adding that Egypt lacks the electronic infrastructure required to properly apply an electronic exam system.
The minister of education failed to cooperate with the minister of communications and rather resorted to a private telecommunications company when applying the new exams system, which squandered public money, he added.
Edited translation from Al-Masry Al-Youm