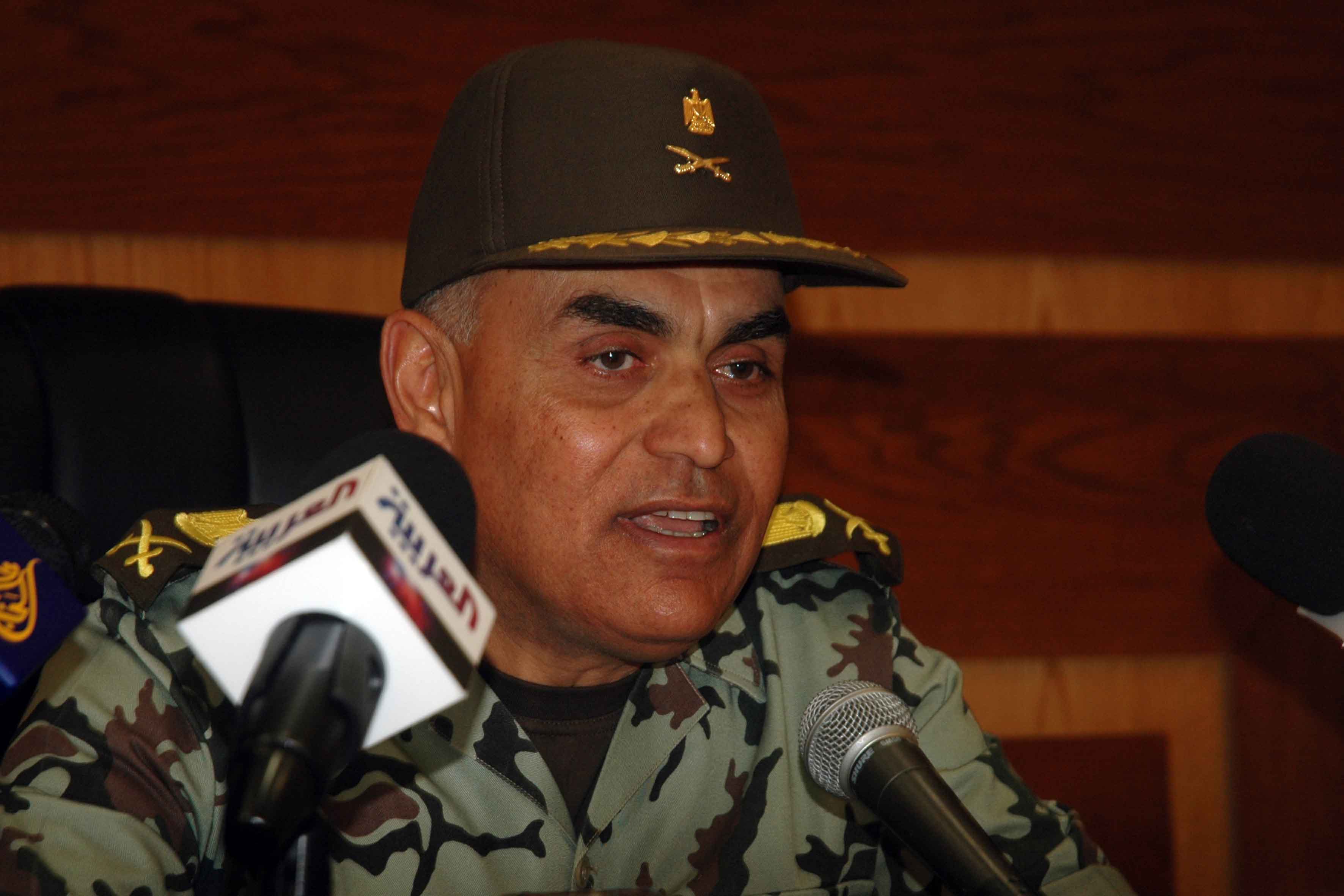 Defense Minister Sedqi Sobhi said Wednesday that the concentrated air strikes against terrorist elements and militias in Libya are an inherent right against anyone who wishes to violate the sanctity of the homeland and its territorial integrity.
In a meeting with the officers and soldiers of the army's second and third divisions, and with the east Suez Canal forces for combating terrorism, Sobhi said that the Egyptian air strikes in Libya achieved their purpose of deterring terrorist organizations and their supporting forces.
He added that the armed forces are working with the utmost readiness to carry out any mission entrusted to them to defend the homeland and protect the pillars of Egyptian national security in all directions.
Sobhi, the Commander in Chief of the Armed Forces, congratulated the army's personnel on the advent of Ramadan, and expressed his pride and appreciation for their efforts and sacrifices to maintain the country's security.
He praised the efforts of soldiers from the armed forces and civilian police in their ongoing confrontation with criminal elements as well as in their struggle to eliminate terrorism from the land of Sinai.
Sobhi praised the ongoing operations to comb the paths and mountain areas in combating terrorist activity in northern and central Sinai to clear them of criminals.
He stressed his pride in the tribes of Sinai and appreciation of their role in achieving security and stability through their full support of the armed forces.