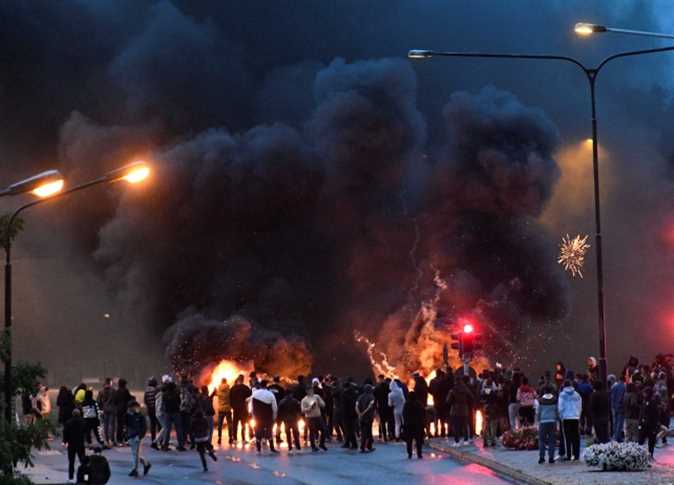 The Islamophobia Monitoring Observatory at Egypt's Dar al-Ifta institute has strongly condemned an incident in Sweden where a Quran was burned by right-wing extremists, sparking riots.
According to a statement by the Islamophobia Monitoring Observatory, far-right extremists in support of Rasmus Paludan, leader of the Danish anti-immigration and anti-Islam political party Hard Line, carried out a demonstration against Islam due to 'security' concerns.
Stones were thrown at police and tires set on fire in the Swedish town of Malmo.
Police had barred Paludan from forcefully attempting to reach the anti-Muslim demonstration.
The statement warned that Paludan's behavior is a threat to Swedish society.
Protests against the burning of the Quran emerged on Friday, after far-right activists burned a copy of the book and kicked another.
The Islamophobia Monitoring Observatory noted that at the same time last year, Paludan had burned a copy of the Quran after wrapping it in pork.
It stated that Muslims and immigrants in Sweden are subjected to waves of persecution, discrimination and exclusion by extremists known for their hostile and exclusionary practices towards Muslims.
Islamophobia and hate crimes are on the rise in Sweden, the statement warned, coinciding with an increase in the number of Muslims – around 8.1 percent of the total population of Sweden, according to a Pew Research Center report in 2017.