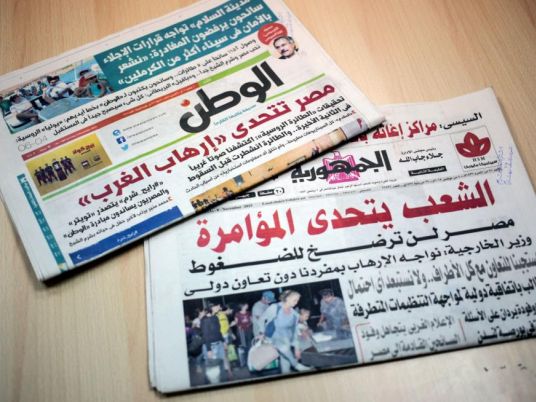 The Egyptian daily and weekly newspapers including Al-Ahram, Al Akhbar, and Al Gomhuria increased the prices of their publications on Monday. The National Press Authority (NPA) decided to price the state-owned newspapers at LE3.
Private media companies also increased the prices of their newspapers. Al-Masry Al-Youm and Al-Wafd increased their prices to LE3, and El Youm El Sabea and Al Shorouk increased to LE4.
Deputy of the National Press Authority Essam Farag said that the authority increased the prices after the costs of press inputs, including prices for print houses and worker salaries, increased.
Chairman of Ahram Press Institute Abdel Mohsen Salama pointed out that the prices of the periodical daily and weekly publications of Al-Ahram increased to LE3 on Monday while prices for magazines were recorded at LE30 for El Beit magazine and LE10 for Nesf el Donya magazine and al-Ahram al-Arabi magazine.
Salama also added that the prices of Al-Ahram Hebdo newspaper and Al-Ahram Weekly newspaper reached LE5 and would increase to LE10.
Salama clarified that the cost of releasing a daily edition of Al-Ahram newspaper reached LE8 and received support up to LE5 while the cost of releasing the weekly edition of Al-Ahram newspaper reached LE12 and received support up to LE9.
Salama asserted that he agrees with providing support for newspapers because of their critical role in shaping public opinion.
Edited Translation from Al-Masry Al-Youm