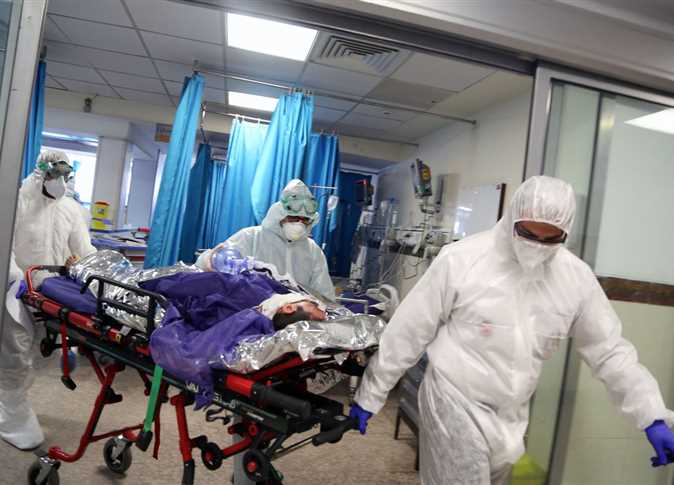 Head of the Egyptian General Authority for Health Care and assistant to the Minister of Health Ahmed al-Sobky said on Monday that the country's isolation hospitals for people infected with coronavirus (COVID-19) have reached maximum capacity.
During a meeting of the Health Affairs Committee of the House of Representatives, Sobky cautioned lawmakers about the increasing numbers of infections in Egypt.
He added that the ministry is considering other alternatives to isolate those infected with coronavirus, taking advantage of disruption in the tourism sector to place them in hotels. The cost, however, will be higher, Sobky added.
Sobky stressed that the Ministry of Health and Population announces all confirmed cases of coronavirus in Egypt in a transparent manner, and denied reports that the real numbers of cases are higher.
He added that the ministry has compiled a database of those infected with coronavirus, which includes information on each individual case, information that is used to deal with the spread of the virus.
Sobky pointed out that the virus has caused a real problem for the whole world and that dealing with it is difficult for everyone.
"The treatment protocol in the whole world is floundering," he said. "The ministry started applying blood plasma injection treatments to three patients, with the results still pending. But even this treatment has not been permanently approved abroad," he said.
Sobky pointed out that the rate of recovery from coronavirus in Egypt is one of the highest in the world.
He said that rural and informal areas in Egypt are the least infected with the virus so far, a fact he considered "an incomprehensible and strange thing."
Sobky called on citizens to adhere to precautionary and preventive measures and rules for social distancing at this critical stage.
"Citizens must adhere to preventive measures to stop and limit the daily increase in the number of infections," he said.
Egypt on Monday confirmed 348 new coronavirus cases, bringing the country's total number of confirmed cases so far to 6,813.
The total number of COVID-19 deaths has now reached 436 nationwide.
Edited translation from Al-Masry Al-Youm