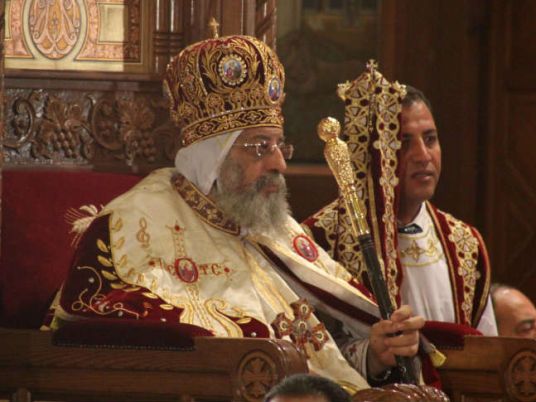 Pope Tawadros II of Alexandria and patriarch of the See of St. Mark sent a relief shipment to Lebanon, as a contribution from the Coptic Orthodox Church, to help ease the impact of the Beirut port explosion.
The shipment included roughly 12 tons of foodstuff and medical supplies.
It was sent through the Middle East Council of Churches in Lebanon, carried by Egyptian military aircraft to the Beirut airport.
Egypt's Ministry of Higher Education and Scientific Research dispatched last week a medical delegation of 21 medical professors from various Egyptian universities, including the al-Azhar University, to provide medical support to the Beirut Arab University Hospital.
This delegation includes doctors specialized in general surgery, orthopedics, plastic surgery, burn surgery, urology, pediatrics and ear, nose and throat, alongside psychiatric professors.
Supporting the Lebanese people is part of Egypt's duty in helping all friendly countries, Higher Education Minister Khaled Abdel-Ghaffar said.
Egypt has launched a relief program to support Lebanon's recovery from a catastrophic explosion at the Beirut port on August 4, which killed at least 200 people and injured over 4,000.
The aid extends over four phases, covering all aspects of relief required. Egypt's ambassador to Lebanon Yasser Elwi has said that Egypt's aid includes medicines, medical supplies, specialized medical teams, foodstuffs and materials for the reconstruction effort.