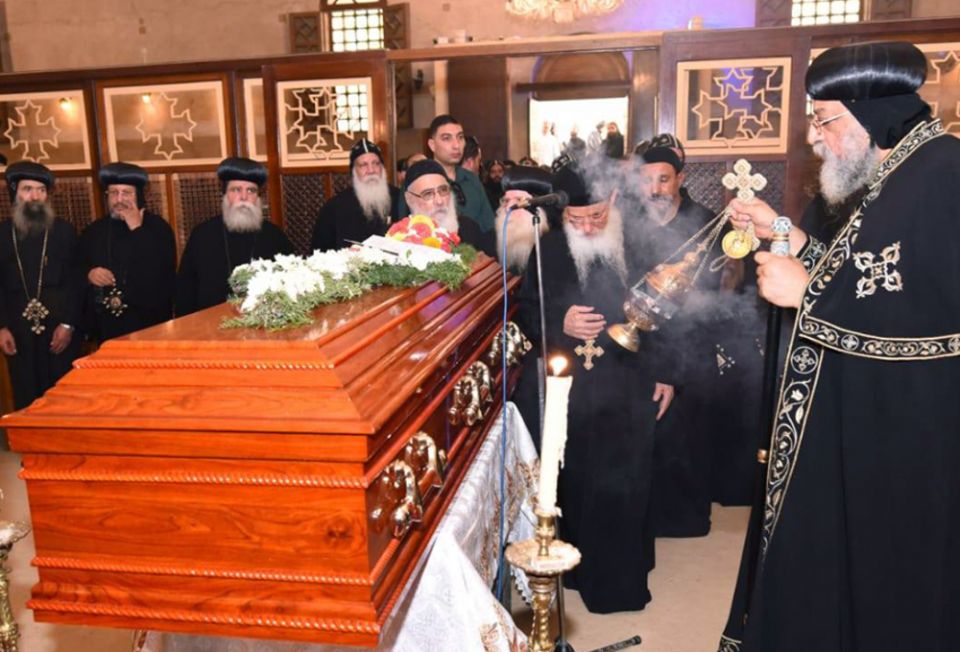 The Coptic Orthodox Church in Egypt on Saturday has closed all churches and stopped all ritual services, masses and gatherings as part of precautionary measures to prevent the spread of the novel coronavirus.
The church's decision came after a meeting on Saturday by the Standing Committee of the Holy Synod, headed by Pope Tawadros II, Pope of Alexandria and Patriarch of the See of St. Mark, to discuss the latest developments of the coronavirus.
A committee statement said that the decision came "given that gatherings represent the greatest danger leading to the rapid spread of the virus, out of the national and ecclesiastical responsibility of the Coptic Orthodox Church, and to preserve all the people of Egypt."
The church has also shut down funeral halls and limited any funeral attendance to the families of the deceased only, provided that each parish allocates one church for funerals and prohibits visits to all monasteries.
This decision begins Saturday, March 21 for a period of two weeks from its date or until further notice.
The church appealed to all copts in Egypt and abroad not to be complacent about the crisis, and to follow the measures announced by concerned authorities to help prevent a looming catastrophe.
"It is not wise or honest to have a person cause infection to others or lost a loved one," the statement read.
The government shut down schools for two weeks starting March 15 and suspended flights beginning on Thursday, March 19 at 12 pm and lasting until March 31.
Egypt announced on Friday 29 new coronavirus cases and one additional death, bringing the total number of cases confirmed so far in the country to 285.
Eight people have died from the virus in Egypt.
The World Health Organization (WHO) announced that COVID-19 was officially a pandemic on March 11.
There have been over 277,280 confirmed cases of coronavirus worldwide and upwards of 11,431 deaths.