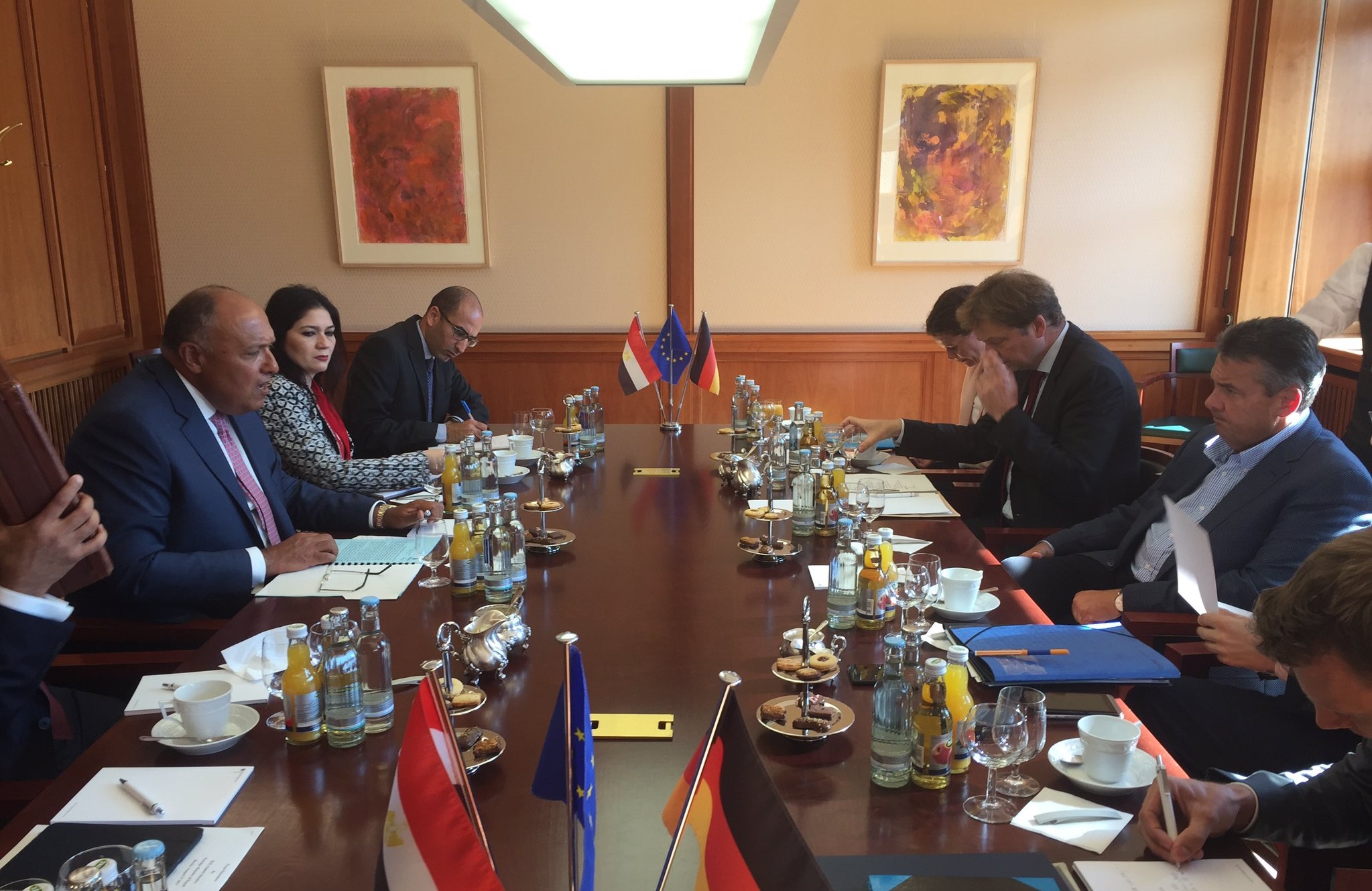 German Foreign Minister, Sigmar Gabriel, said on Sunday that clear consent from Egypt is a must for any projects on the Nile River, as the Nile River is the source of livelihood for the country.
During a press conference with his Egyptian counterpart Sameh Shoukry, Gabriel stressed the need to support Egypt against circumstances that affect the Nile River, and the country as a whole. He said that "Nile is the heart of Egypt" and added that there are bilateral talks between both sides in this regard.
Gabriel said that during his meeting with Shoukry, he discussed the controversial issues around the Nile Basin countries, stressing that Germany understands and supports Egypt and the position of his Egyptian friends.
"All that is happening on the Nile affects Egypt, the Nile is the heart of Egypt and it is an existential issue for it, and Nile water for Egypt is like water for the body, like blood for the heart. For example, any project in the River Rhine requires coordination between the riparian states. And any project in Upstream Nile (countries) should be in coordination with and in accordance with Egypt, any projects in the Nile Basin should take into account the Egyptian interests, and Germany is ready to mediate in relation to this between the different parties," Gabriel said.
"I fully understand the position expressed by the foreign minister today on this central issue for Egypt and its people," said the Egyptian foreign minister.
The European Union (EU) has agreed to finance the second phase of the Wadi al-Koua Basin Project in the Northern Darfur State of Sudan at a sum of 10 million euros. The implementation would start in October of this year and last for five years, according to official statements from Sudan.
Egypt has objected to the project because it would support a non-inclusive framework, according to state-owned news agency MENA.
Edited Translation from Al-Masry Al-Youm