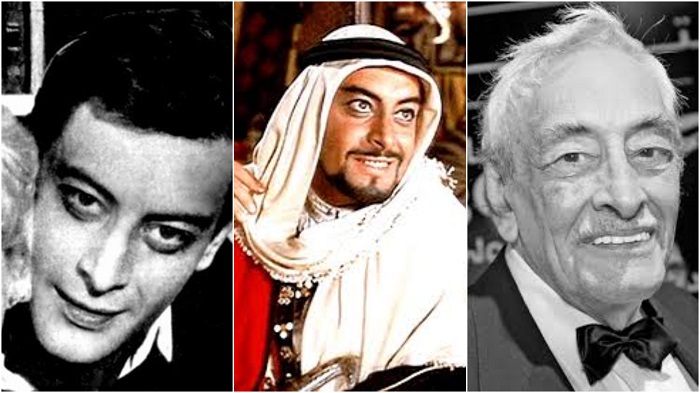 Egyptian-French star Gamil Ratib passed away on Wednesday at the age of 92, according to his manager Hany al-Tohami, who wrote on Facebook that "artist, father, friend and beautiful actor Gamil Ratib has passed away."
Minister of Culture Inas Abdel Dayem mourned Ratib, saying that he "stays immortal through his works." She added that the era of the greats is coming to an end and described Ratib as leaving a "mark on Egyptian cinema."
Ratib was born in 1926, and first fell in love with acting through watching French theater. After studying acting in the University of France, Ratib made his first film debut in 1945 with the Egyptian-French movie "Ana al-Sharq" (I am the East).
He was prominent in Egyptian cinema Egyptian movies such as "Hob Fi al-Zinzana" (Love in the Prison Cell),  "al-Kaddab" (The Liar), "Ala Man Notleq al-Rosas" (Who Do We Shoot?), "al-Barii" (The Innocent), "al-Saher" (The Magician) and Leilat al-Baby Doll (The Night of the Baby Doll).
His most notable role in Egyptian cinema was "al-Kief" (The Drug) opposite Mahmoud Abdel Aziz, where Ratib performed the role of a drug dealer, landing him critical acclaim and great success.
With international cinema Ratib's greatest role came in the celebrated 1962 Hollywood classic "Lawrence of Arabia", opposite veteran actors Peter James O'Toole and fellow Egyptian Omar Sharif, where he portrayed the role of Majid.
Other international movies he performed in were: Carol Reed's "Trapeze", "Shadow of Evil", "To Commit a Murder" and "Les Jeunes Loups".
Ratib's versatility also helped him break into to different entertainment platforms as well. He directed plays such as "al-Oztaz" (The Professor), and took part in hit drama series such as "Aelat Wanis" (Wanis's Family), "al Raya al-Beeda" (The White Flag) and "Dameer Abla Hekmat" (Miss Hekmat's Conscience)
In recognition of his lifetime achievements Ratib was awarded the Legion of Honor by France, and has also been honored at the Cairo International Film Festival.