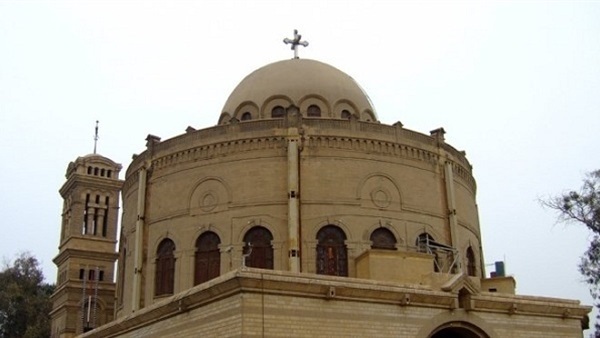 Egypt's churches are preparing for Christmas celebrations, on December 25 according to the Western calendar and January 7 according to the Eastern calendar.
The Nativity of Christ Cathedral in New Administrative Capital this year is set to receive more than 5,000 worshipers for Christmas.
The representative of the Coptic Orthodox Patriarchate, Hegumen Sergius Sergius, said that the cathedral will hold Christmas Mass on the evening of January 6, presided over by Pope Tawadros II with the participation of a large number of bishops and in the presence of statesmen.
In an Al-Masry Al-Youm interview Sergius said that attendance will be by special invitations distributed to parishes and churches for those who wish to attend.
Sergius added that the Church does not provide security for the event, but rather organizes it from within through its scouts.
Egypt's Catholic Churches are preparing for the Christmas Mass on December 24, presided over by the Patriarch of the Coptic Catholic Church in Egypt Ibrahim Isaac Sidrak.
Catholic families are preparing for the mass by decorating Christmas trees and exchanging congratulations.
The Evangelical Church will celebrate Christmas on January 5 at the Qasr al-Duparah Evangelical Church with Andrea Zaki, the head of the community, to host a special reception for church guests this year.
In the Red Sea governorate, several tourism experts stated that Hurghada is preparing to receive tourists from about 35 different nationalities to spend the Christmas holidays.
The head of the Tourist Guides Syndicate in the Red Sea Bashar Abu Talib, stressed that the occupancy rate in the Red Sea in the winter season ranges between 80 and 90 percent during Christmas (New Year) holidays, and that some hotels will be fully booked in al-Gouna and Sahl Hasheesh.
In Luxor, tourist hotels are prepared to receive New Year tourists with decorations such as Christmas trees and Santa Claus in various forms, including Santa holding gifts or a musical instrument.
The city witnessed a significant increase in the rates of tourist occupancy in fixed and floating hotels, recording more than 85 percent occupancy rates, in conjunction with Christmas and New Year celebrations.
In the Beheira governorate, Governor Hisham Amna raised the degree of readiness for all facilities, local units and service directorates – with cleaning work intensified in cities, centers and villages especially in the vicinity of churches.
Edited translation from Al-Masry Al-Youm