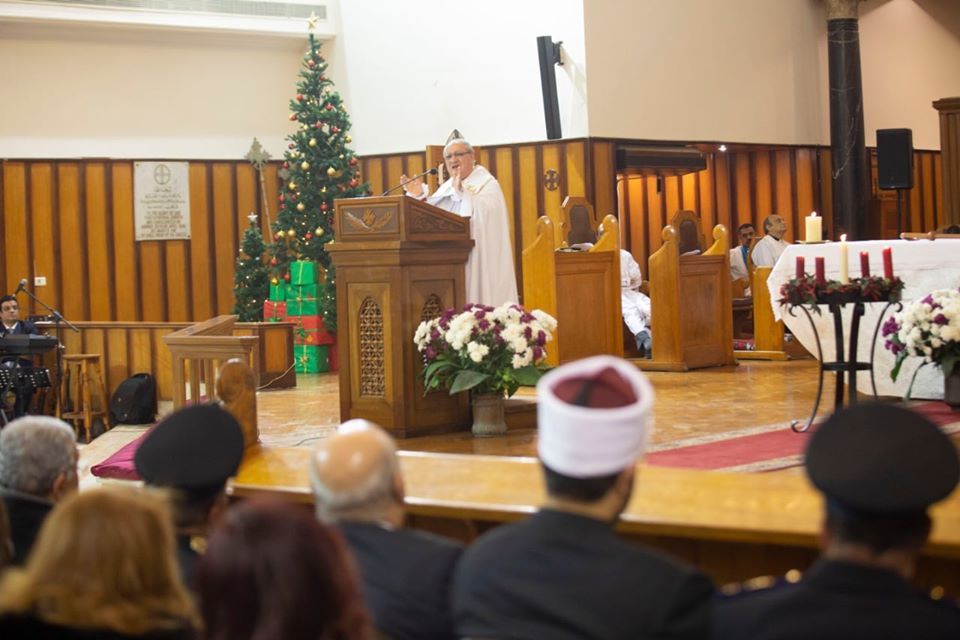 Egyptian Catholics began celebrating Christmas, according to the Western calendar, on Wednesday.
The Patriarch of the Coptic Catholic Church in Egypt, Ibrahim Isaac Sidrak is set to receive Pope Tawadros II of the Church of Alexandria and some statesmen who will deliver Christmas greetings.
The Right Reverend Mouneer Hanna Anis, Bishop of the Episcopal Anglican Church of Egypt, North Africa and the Horn of Africa, held the mass at the All Saints' Cathedral in Zamalek.
"We pray for our beloved country Egypt and we thank God for all the progress we have made in various economic fields and the completion of infrastructure, we ask God to protect it from all evil and to have peace in the world," Anis said.
The governorates meanwhile are continuing their preparations for Christmas, as security directorates declared the highest state of alert to secure celebrations and security services increased their presence near churches and cathedrals.
Security authorities tightened procedures for entering and leaving churches, setting up iron barriers in streets surrounding the churches. They also began diverting traffic, providing alternative roads.
The Coptic Orthodox Church decided to hold a Christmas mass in the Nativity of Christ Cathedral in New Administrative Capital this year.  The cathedral receives more than 7,000 worshipers and invitees for the Christmas night on January 7, with the mass is presided over by Pope Tawadros II.
Edited translation from Al-Masry Al-Youm