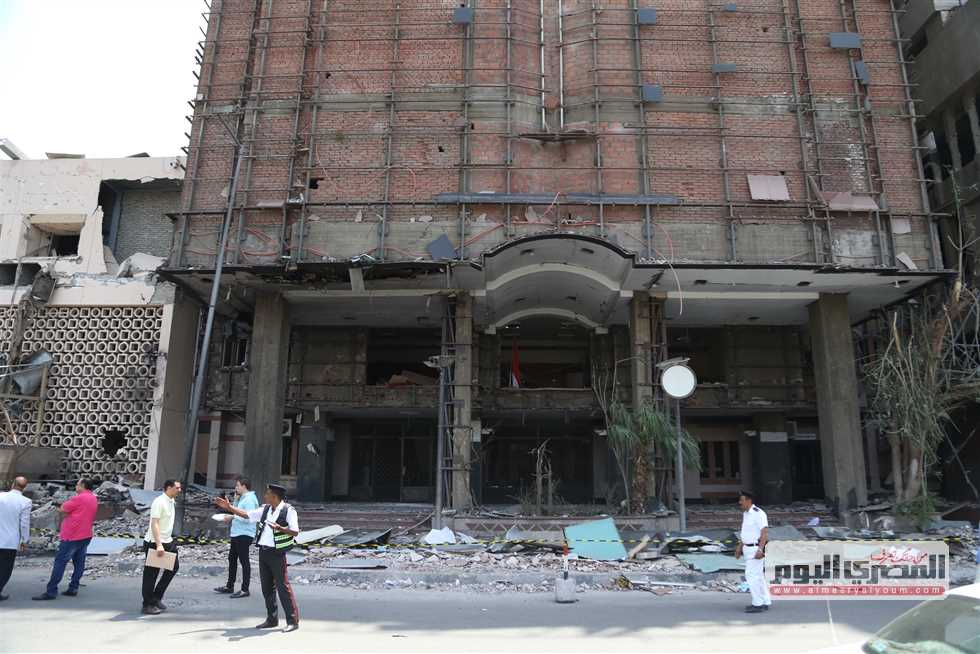 Cairo University President Mohamed al-Khosht announced that the National Cancer Institute will start receiving patients again at full capacity following a deadly bombing attack.
The institute was shut down and its patients were transferred to Cairo hospitals after a car bomb blast on August 4 killed 20 people and injured 47 others.
Speaking to Al-Masry Al-Youm on Friday Khost said that the process of repairing the damages is on-going, even during the Eid al-Adha holiday, in cooperation with the Cairo University and the Arab Contractors Company.
He said that restoration work aimed at returning the institute to normal operation before the explosion without any under-performance in treatment and operations, which has now been achieved.
Reforms are still underway in areas that do not impact patient care, such as the administrative building, as well as facades damaged by the explosion, which are expected to be completed soon enough.
The Cairo University President added that these reforms will not be limited to the recovering from the blast, but will include repairs and renovations within the institute facilities to improve medical service for patients and accommodate the large numbers coming to the institute daily.
Khost pointed out that the plan proposed by the Engineering Committee for the renovation works – which will be carried out during the coming period for the renovation of the Institute's buildings – includes repairs to the areas affected by the accident in two phases.
The first phase targets the damaged parts of the northern building, patient rooms and operations. The second phase is for restorations of the administrative building and facades, in addition to the development of a central area between the facilities, where work is underway to develop architectural, structural and electromechanical designs for the renovation plan of the entire institute, which will improve movement and link the institute's medical activities.
Edited translation from Al-Masry Al-Youm