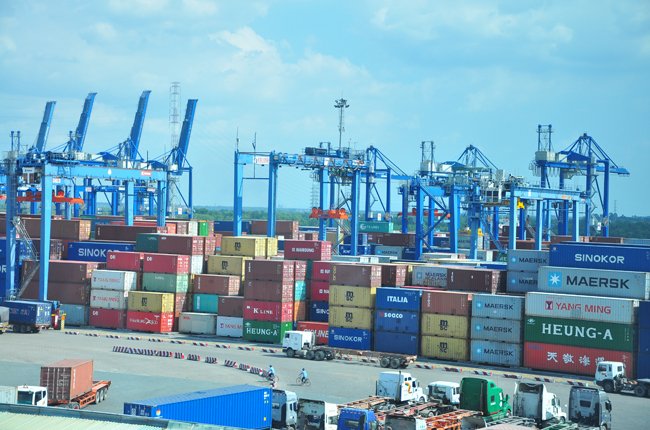 Egypt's non-oil private sector activity expanded in April for only the second time in 31 months, with output holding steady new export orders growing more, ending four months of deterioration, a survey showed on Thursday.
The Emirates NBD Egypt Purchasing Manager's Index (PMI) for the private sector excluding the oil industry rose to 50.1 in April from 49.2 in March, putting it just above the 50 mark that separates growth from contraction.
The PMI "broached the 50.0 level for only the second time in 31 months in April, indicating that the non-oil private sector is finally starting to contribute to the positive growth story underway in the country," Daniel Richards, MENA Economist at Emirates NBD, said.
New export orders grew further, widening the current period of expansion in exports to four months, the survey showed. This appeared to be linked to stronger international demand for Egyptian goods and services.
Despite inflation rates easing to their lowest levels in nearly two years in March – the latest available data – firms raised their selling prices for the 27th month running in April citing higher cost burdens.
The economy has been struggling to recover since a 2011 uprising scared tourists and investors away, two big sources of foreign currency.
A series of tough economic reforms tied to a three-year $12 billion IMF programme agreed in late-2016 have hit Egyptians hard, affecting purchasing power with a much weaker Egyptian pound and soaring inflation.
"We anticipate that the PMI will be more consistently positive over the coming quarters, as ongoing economic reforms and loosening monetary policy encourage greater private sector activity," Richards added.
The central bank cut its main interest rates by 100 basis points for the second meeting in a row in late March citing easing inflation.
Detailed PMI data are only available under licence from IHS Markit and customers need to apply for a licence.