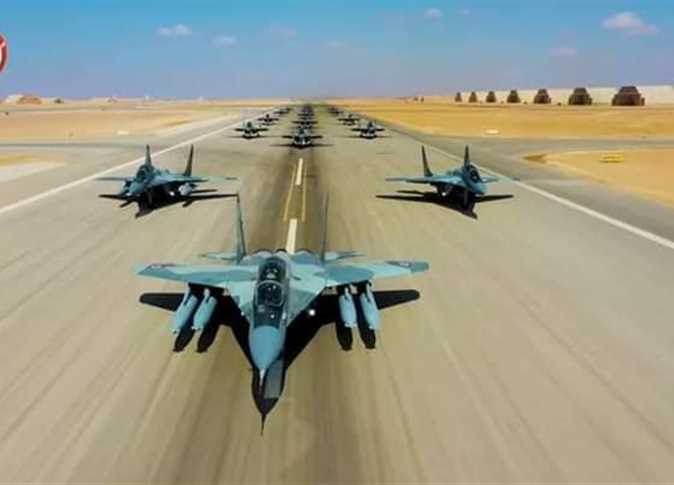 Egyptian President Abdel Fattah al-Sisi inaugurated the Berenice Military Base on Wednesday – the biggest military base on the Red Sea.
The base covers an area of 150,000 feddans, and is located on the Red Sea coast near the southern international borders of Egypt, east of Aswan.
The spokesperson for the Egyptian presidency Bassam Rady explained that the strategic goal for establishing the base is to protect and secure the Egyptian southern coasts, protect economic investments and natural resources, and confront security challenges within the Red Sea.
He added that the base secures global navigation traffic from the Red Sea to the Suez Canal and the associated economic areas.
A documentary film by the Egyptian Armed Forces said that the base is "a military breakthrough that suits a patriotic proud army."
The base has separate air and naval sections.
The air section includes runways each 3000 meters long and with widths ranging from 30 meters to 45 meters, with two tarmacs in addition to fortified aircraft bunkers. The air section also includes a general hanger for aircraft maintenance and repair, a technical area which includes 45 buildings, and an administrative area with a total of 51 buildings.
The naval section includes a military pier 1000 meters long and 14 meters deep, meeting the requirements for deep draft naval vessels such as aircraft carriers, submarines, and frigates. It includes many firing and training ranges for all weapons, and  a number of logistic and housing facilities.
The base has also a military hospital equipped with the latest medical means.
The Armed Forces said that integration is the main principle for the Berenice Military Base's armament system, which utilize an ideal method to organize cooperation amongst all units of the armed forces – including mechanical and armored units, signal units, electronic warfare units, eyesight observation units, logistics units- all with support from Air Defense to engage in operations in cooperation with the Air Force and the Navy.
Work is in progress to establish a commercial port that will contain a number of berths that are 1200 meters long 17 meters deep, alongside a number of service facilities.
The Berenice Military Base also includes a sea water desalination plant with a capacity of 3400 cubic meters per day.
All facilities are linked to a network of main roads with a total length of 40 kilometers, in addition to internal roads at the Berenice Military Base up to 110 kilometers long.
In addition to the military facilities, the Berenice Military Base has a civilian airport consisting of a runway with a length of 3,650 meters and a width of 60 meters, a civilian tarmac with a capacity of eight airplanes, a terminal with a capacity of 600 passengers per hour, and a control tower 58 meters high.