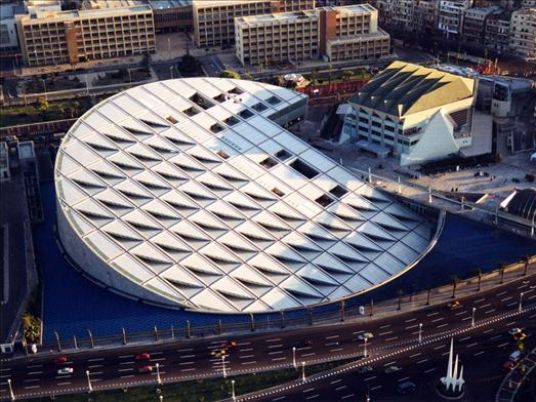 The Cultural Communication Sector of the Bibliotheca Alexandrina launched an initiative on Sunday titled "Bringing the Library of Alexandria to you at Home," part of the library's efforts to deliver its cultural and educational services remotely amid precautionary measures taken by Egypt to prevent the spread of coronavirus.
The library's director Mostafa El Feki stressed that the initiative aims to continue communicating with the library's visitors through the beginning of the holy month of Ramadan by offering specially designed programs that include live tours from inside the library's museums and exhibitions.
The live programs will be broadcast directly on the library's YouTube channel, and on its official Facebook page, he added.
The first activity will be a live tour of the Sadat Museum on Monday, April 13, from 12 pm to 12:30 pm. It will be followed at one pm by a live tour of the Manuscripts Museum.
On the second day of the initiative, Wednesday April 15, a live tour will take place at the Antiquities Museum from 12 pm to 12:30 pm. At one pm, another tour will take place at the History of Science Museum at the Planetarium Science Center.
The initiative will conclude on Wednesday, April 22 with a live tour at 12 pm of the permanent exhibition "The Artist's Book," followed by a tour of the library's Folk Art exhibition at one pm. At six pm, the Planetarium Science Center will organize an event to witness the sighting of the crecent moon marking the start of Ramadan.
Tours and events will be announced on a weekly basis, and the library will announce any changes to the schedule on its official website and its social media accounts.
The Bibliotheca is the largest library in Egypt and the sixth-largest in the world. In addition to almost eight million books, the library has many other attractions such as the planetarium and four museums, including the Antiquities Museum, the Sadat Museum and Manuscript Museum. It also has more twelve academic research centers, a section for the visually impaired, and a conference center, according to the Bibliotheca's official website.