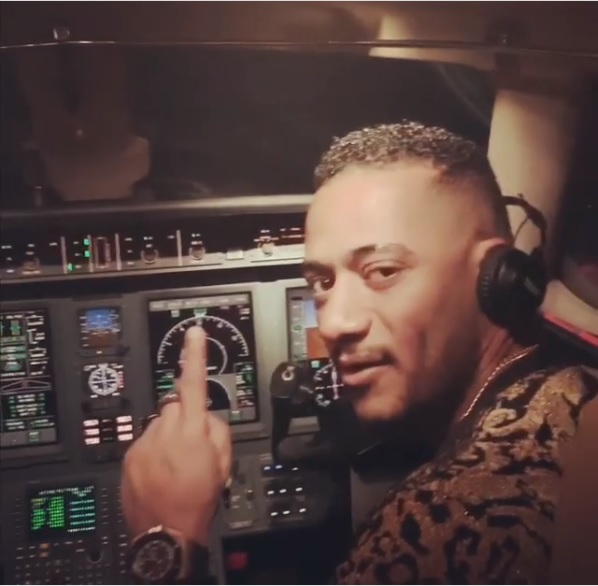 The Egyptian Civil Aviation Authority confirmed the legitimacy of a video clip in which Shaabi singer and actor Mohamed Ramadan is seen flying a civilian passenger plane, stating in a press release on Monday that it had investigated the clip as soon as it was published on the internet.
The statement added that the plane belonged to an Egyptian private company, and that its name will not be disclosed at the moment. The authority issued a decision suspending the pilot and co-pilot from work and referred them to an urgent interrogation for violating the rules and instructions of international and Egyptian civil aviation and putting passengers at risk.
EgyptAir has denied any links to the video, which circulated on social media and shows Ramadan in the cockpit, sitting next to the pilot during the flight. The company stressed that the incident never took place on an EgyptAir plane, adding that it violated safety procedures.
Aviation sources said that this plane is of the Cessna Citation family, and was making a special trip to Riyadh to transport Ramadan, his band, and two friends to a concert in Riyadh at the invitation of the Saudi Entertainment Authority.
During the flight, Ramadan entered the cabin and sat in the co-pilot's seat as the plane was flying on autopilot mode.
The mistake of the crew lies came from allowing Ramadan to enter the cabin and film inside, in violation of regulations, the sources said.
Edited translation from Al-Masry Al-Youm