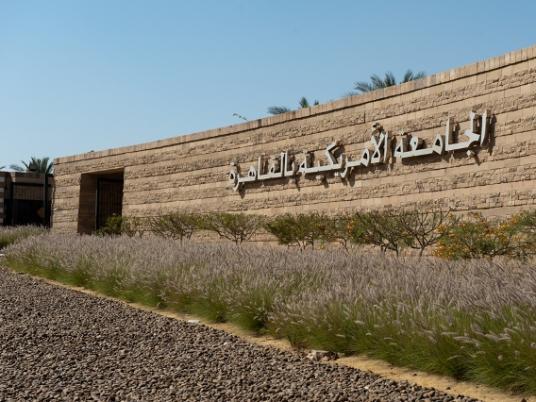 The American University in Cairo (AUC) has been ranked among the world's top 200 Universities in the annual QSGraduate Employability Rankings, with an 86 percent rate within a single year post graduation, according to a statement released by the AUC on October 8.
The AUC is ranked the highest in Egypt, currently spotted in the 191th place out of 200 this year. Last year it ranked 201 out of 250.
The statement said that the rankings consider five key factors to select the universities, such as "the reputation of the institutions among employers, alumni outcomes, university partnerships with employers, employer-student connections and graduate employment rate."
Moreover, the selection process relies on tracking student presence in all job opportunities created by the University, including career opportunities, internships and trainings in addition to communication skills displayed in the company interviews as well as presentations.
"AUC partners with employers on several fronts. Apart from on-campus recruitment, the CareerCenter engages employers in the career education of AUC students," said Maha Guindi, Executive Director of AUC's Career Center.
The AUC constantly invites professionals coming from different fields, providing students with awareness of their future jobs and equipping them for the work life.
Career exploration events usually take place on campus, thereby boosting the students' involvement in the experiential learning process.
The statement highlighted the University's success in introducing pioneering as well as entrepreneurial graduates to the vocational zone of diverse industries. Additionally, it paid tribute to the QS rankings for helping students identify which Universities will qualify them to the working world.
Founded in 1991, AUC's Career Center is the first Middle Eastern Career center serving 6,000 students on annual basis.