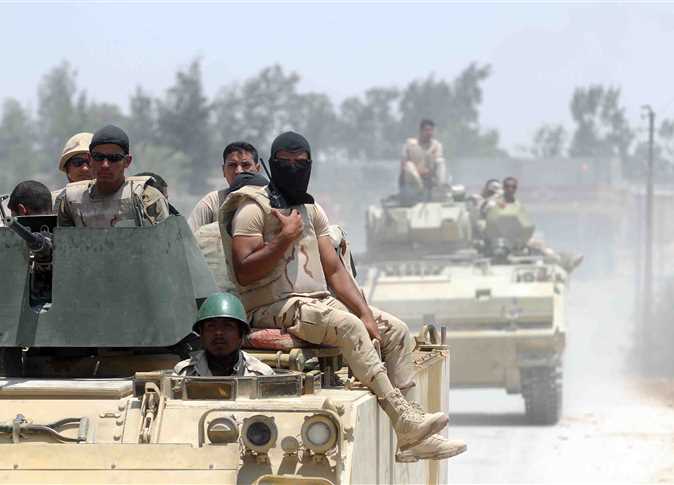 Spokesperson for the Egyptian Armed Forces Tamer al-Refai announced on Saturday that seven Takfiris were eliminated during an exchange of gunfire between terrorists and authorities at a security point in North Sinai.
"The terrorist elements attacked one of the security points in North Sinai and the security forces responded to the attack and clashed with them, eliminating seven Takfiri individuals," Refai said in a statement on his official Facebook page.
The statement added that "as a result of the exchange of fire an officer and 14 other lower ranks were injured and martyred. Combing work continues to track down terrorists and eliminate them."
The Egyptian Armed Forces launched the "Comprehensive Operation Sinai 2018" campaign in February 2018 to counter the increasing terrorist threat from North Sinai.
Since 2014, North Sinai has witnessed a growing number of terrorist attacks carried out by IS in the Sinai Province, including various attacks against the army and the police. The increase in terrorism followed the ouster of former President Mohamed Morsi.
Morsi's party was affiliated with the Muslim Brotherhood, which Egypt subsequently banned as a terrorist group.