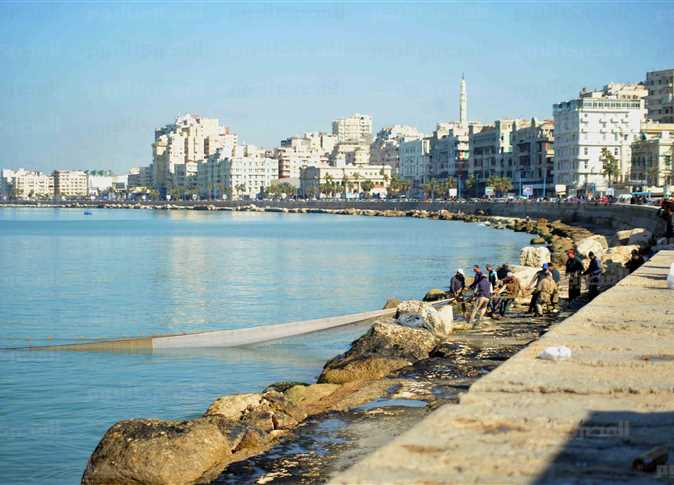 Head of the Central Department of Underwater Antiquities Ehab Fahmy announced the launch of a series titled "Antiquities and Information," designed to increase archaeological awareness and acquaint both Egyptians and foreigners with Egypt's underwater cultural heritage, especially in Alexandria.
Fahmy told Al-Masry Al-Youm that the series will be published weekly in Arabic, English and French, and will talk about the most important flooded monuments in Egypt.
The series will present pictures of artifacts that have been lifted from underwater sites, and will provide information to citizens who are stuck at home due to the current coronavirus lockdown, according to Fahmy.
He added that the series will be presented on the department's official website, as well as on its Facebook and Instagram pages.
The first episode will feature Abu Qir Bay, Alexandria, which has a long history. It will present photos of artifacts submerged in the bay such as the Napoleon Bonaparte fleet, as well as other artifacts, Fahmy added.
Hundreds of artillery and coins and the remains of tools and equipment from Napoleon Bonaparte's fleet have been lifted from the bay and placed in storage in the marine museum in the Mamoura area, Fahmy said.
Hatchery basins and the remains of shipwrecks that date from between the third century BC and the seventh century AD have also been found and lifted from the bay, according to Fahmy.
The remains of the cities of Heraclium and Canopus — complete residential neighborhoods with their religious and social aspects — and 68 boats were discovered in Abu Qir Bay, in addition to three other boats discovered in other waters near Alexandria. Metal docks and anchors for boats, ornaments and coins, and sculptures have been found, he said.
Edited translation from Al-Masry Al-Youm