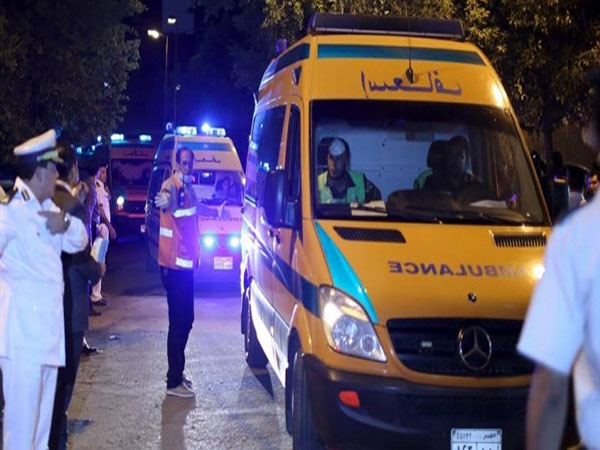 Minister of Health Hala Zayed instructed the Egyptian Ambulance Authority to transport the bodies of coronavirus victims rejected by private vehicles fearing infection.
The ministry's spokesperson, Khaled Megahed, added that the minister instructed the ministry's Preventive Medicine Sector to supervise the burials.
Megahid emphasized that corpses of coronavirus victims cannot transmit infection so long as preventive measures are in place. He explained that the deceased, after being cleaned, must be placed inside a waterproof bag and a sterilized casket before transfer.
The minimal number of people should accompany the corpse, he said, and those present must be wearing gloves and masks.
Under no circumstances should the casket be opened during burial, Megahed added.
Anyone next to the body must wash their hands with soap and water, or alcohol, for no less than 40 seconds.
Megahed said that every surface the deceased touched, from the bed, the mortuary refrigerator, the ambulance and the box containing the corpse must be disinfected with chemicals approved by the Health Ministry.
On Saturday police forces at a village were forced to use tear-gas to disperse protests at the funeral of a doctor, with 24 people arrested.
The villagers rejected the funeral over fears that the body could spread the virus.
And earlier in March, Port Said Governor Adel al-Ghadban sacked the director of a civil society organization specialized in funeral services, after he refused to transfer a coronavirus victim from the hospital to the city's cemetery – forcing the family of the deceased to transfer the body by pickup truck.
A video went viral showing people loading a corpse in a body-bag onto a pickup truck. The man in the video complained that the authorities gave them no other option.
Egypt on Saturday confirmed 11 additional deaths and 145 new coronavirus cases, bringing the country's number of confirmed total cases so far to 1,939. Hundred and forty-six people have died from the virus in Egypt.
There have been over 1.7 million confirmed cases of coronavirus worldwide and upwards of 109,600 deaths.