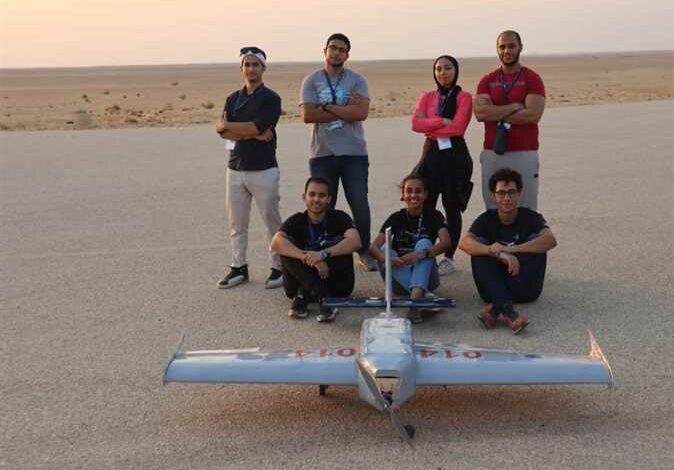 The Alex Eagles team at the Faculty of Engineering, Alexandria University, won the award for the best drone design in the fifth Unmanned Systems Innovation Competition (UMSIC) held at the Military Technical College in Cairo.
The team also won the second place in Innovation Competition 10 in the category of engineering innovations, information technology and the internet of things, allowing them to qualify for the SAE international competition held in the US this year.
The President of Alexandria University, Abdelaziz Konsowa, congratulated the winning team for this honorable achievement, wishing them success in the remaining stages of the international competition.
The university eagerly support the creative ideas of its students in the field of technology, which can be used in the development of the industry.
Konsowa added that this promising achievement also serves the labor market in the areas of artificial intelligence.
He announced that the university will provide all means of support to the team as they move to the next stage of the international competition.