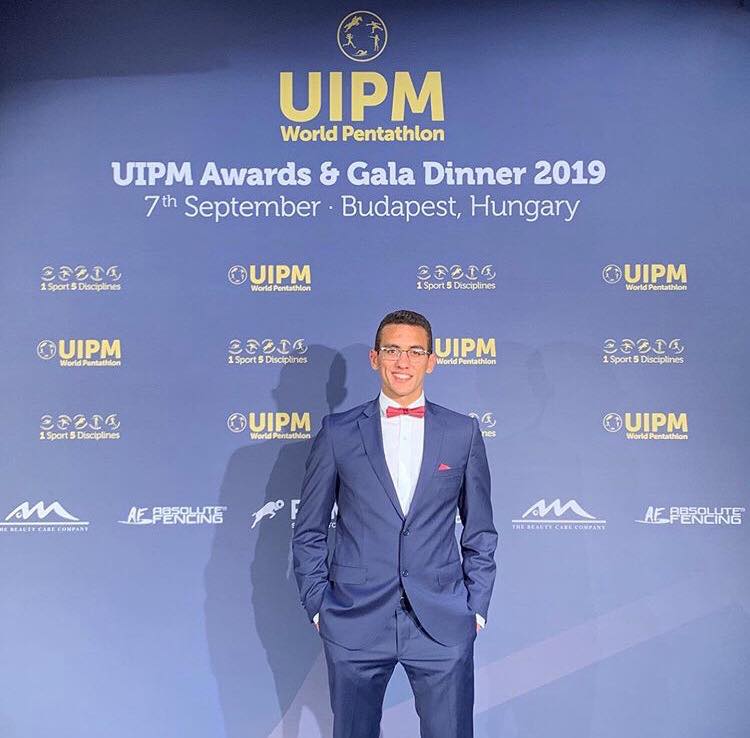 Egyptian Pentathlete Ahmed al-Gendy snatched the Best Junior Athlete title at the Union Internationale de Pentathlon Moderne (UIPM) for the second time in a row on September 7, according to an announcement on his official Instagram account.
He grabbed the title from Mexico's Emiliano Hernandez and Belarus Ivan Khamtsan.
"Very happy to end the season by winning the Best Junior Penthalete of The Year for the second year in a row after a successful season in both seniors and juniors and to be honored by the Prince of Monaco Albert II," the 19-year-old Egyptian champ declared on his official Instagram account.
Gendy received his award at a Gala Dinner that was held in Budapest on the sidelines of the closing ceremony of the Pentathlon World Championships that took place in the same Hungarian city.
The global award follows a stunning performance by Gendy at the Senior Pentathlon World Cup that took place in Cairo at the beginning of this year, earning him a couple of gold medals in the individual and mixed relay events.
At the age of 18, Gendy won the gold medal for the Under-19 World Championship in Portugal, and a few months later he was successfully crowned as Men's Individual champion of the UIPM 2018 Under 19 Triathlon World Championships, according to the State Information System governmental news outlet.
Photo credit: Ahmed al-Gendy's official Instagram account