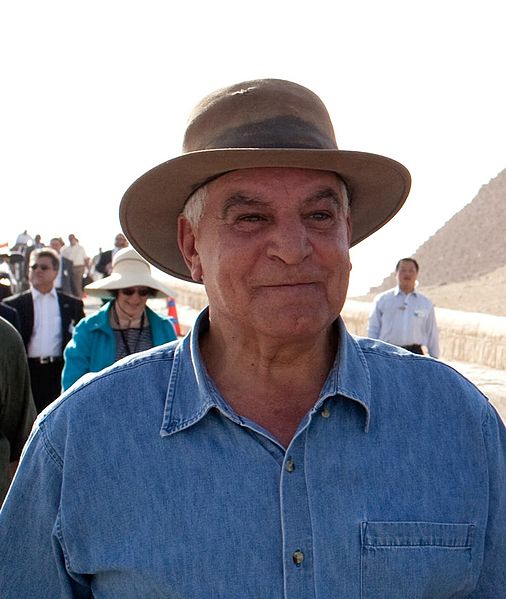 Renowned Egyptologist Zahi Hawass criticized a fatwa (religious opinion) made by Al-Azhar scholar Ahmed Karima, prohibiting the display of mummies and exhuming graves.
"We do not excavate the graves of Muslims, Christians or Jews," Hawass said during a telephone interview with Egypt's Sada al-Balad channel, adding that the function of the Antiquities Ministry is to revive the greatness of ancient people and introduce their civilization to current generations.
Hawass described the fatwa as unsuccessful and baseless, stressing that the current display of the mummies does not humiliate them.
However, Hawass agreed with Karima that the way the mummies were displayed before they were transferred to the National Museum of Egyptian Civilization was humiliating, but that they were later properly displayed.
He added that the displays will be include detailed explanation of each mummy and the historical era in which it lived.
Hawass invited Karima to tour the museum to make sure that the mummies were properly displayed.
Hawass also commented on the visit of Naomi Campbell to Egypt, and her visit to the pyramids. He confirmed that he maintains friendly relations with her, pointing out that she believes that she resembles Queen Cleopatra, and wishes to play her role in Hollywood.
He added that Campbell's visit to Egypt demonstrates the safety of the country, and she will return in a month to visit Alexandria.
Edited translation from Al-Masry Al-Youm