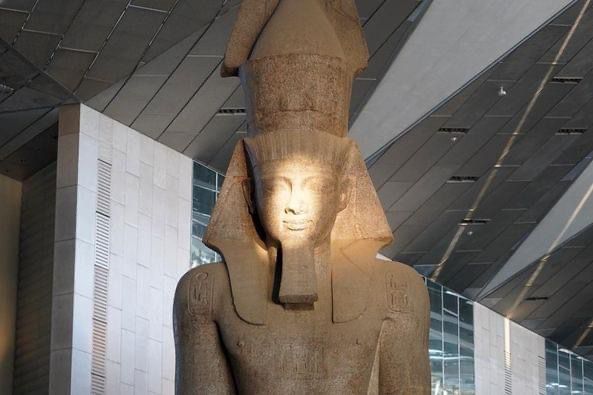 The Mubasher Pulse website reported that the weather last Tuesday prevented the sun to align with the face of the statue of King Ramses II at the Grand Egyptian Museum.
Egyptologist Bassam al-Shamaa specified that the sun did not align due to the presence of dense clouds preventing enough rays to pass.
Shamaa said that this was not the first time that this had happened, as the sun had previously been obscured from the face of Ramses II at the Abu Simbel Temple.
Shamaa stressed that nothing is amiss and this was mainly due to the weather condition on that day.
Many eagerly followed the sun alignment to the face of the statue of Ramses II in the lobby of GEM, an astronomical phenomenon prepared for the modern era.
The sun alignment is a unique event, as the sun is perpendicular to the face of King Ramses II in GEM. The phenomenon occurs on the morning of February 21 of each year.
An annual event will celebrate the sun alignment to the face of King Ramses II after the official opening of GEM.
This event, held in the courtyard of the GEM every year, can be linked to the original event in the Abu Simbel temple, to further revitalize local and international cultural tourism.