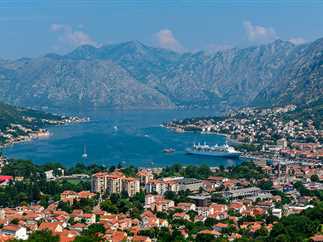 The Serbian government granted Egyptian tourists free entry into Serbia, without a visa, starting from July 30, until September 30, 2022, on a tentative basis, the Serbian embassy in Cairo announced, on its official website.
The decision comes as one of the many successful results from the visit by President Abdel Fattah al-Sisi, to Serbia, in July, where he held  bilateral and group meetings with Serbian President Aleksandar Vucic.
The Serbian government has put in place a set of controls and guarantees that grant Egyptians immediate entry to its territory without any prior visa procedures, the most important of which are: travel within a tourist group.
The Serbian cabinet, in a session held on July 14, 2022, adopted a decision on the temporary abolition of visas for Egyptians who hold valid passports.
Citizens of the Arab Republic of Egypt, holders of valid passports, from July 30 to September 30 2022 can enter and stay in Serbia without a visa, for a period of up to 30 days, subject to the following conditions:
1. They travel as part of an organized tourist group that has a tourist program to visit Serbia, including hotel accommodation, transfers, tours and excursions in Serbia through a Serbian travel agency.
2. They have confirmation of the paid tour arrangement.
3. They have proof of guaranteed return to Egypt.
4. They have a letter of invitation from the National Tourism Organisation of Serbia.
5- They have flight booking from Cairo to Belgrade and back to Cairo.
This is provided if there are no obstacles from Article 15 of the Foreigners Act of the Republic of Serbia.