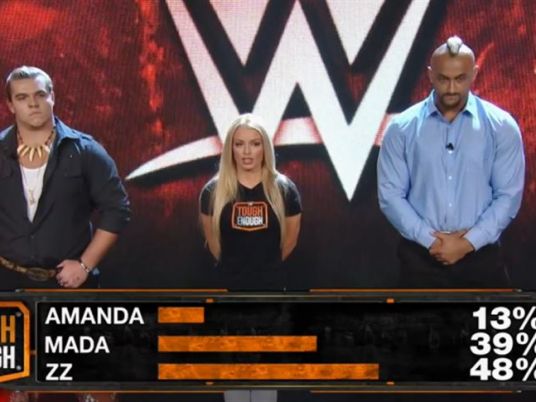 Professional wrestling legend Chris Jericho spoke to Egyptian wrestler Mada Abdel Hamid, after he was excluded from the WWE Tough Enough contest, on Wednesday morning (Tuesday night, US time), expressing his admiration for his performance.
"Your promo of the final plea was unbelievable, I felt, everybody felt," Jericho told Mada.
"There is one contract for a guy, but there is seven of you."
"This is just the beginning. Its not the end of the road," Jericho added.
"I believe you, I believe what you are saying and I fully expect to see you back here. I believe that you are gonna be back, so don't let me down," he told Mada.
Mada promised Jericho that he would be back to the WWE before shaking hands with him.
Mada was excluded after his rival ZZ received higher votes from the audience. Amanda, Mada's second rival, has received the lowest votes out of the three contestants and was supposed to be eliminated from the contest but the Miz saved her, leading to Mada's elimination.
The winner of the Tough Enough contest will get US$250,000.
"I thank Vince McMahon for giving me the opportunity and this is not the last time you see me here," Mada said.
Edited translation from Al-Masry Al-Youm