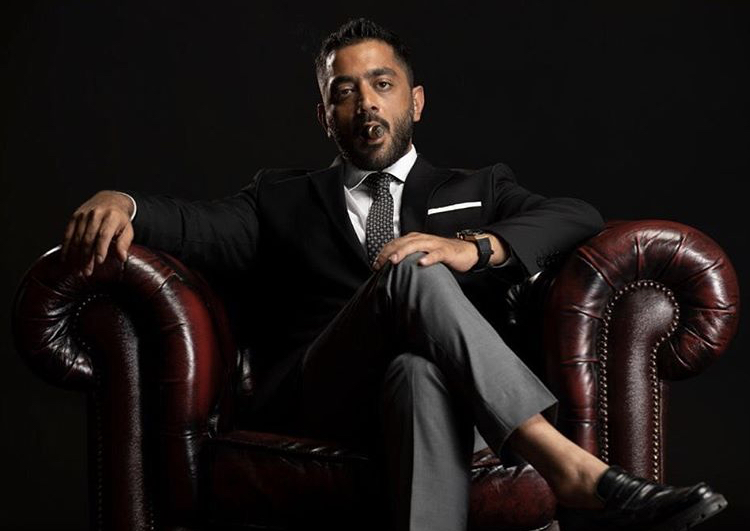 On October 28, Egypt's Economic Court will examine a lawsuit filed by Egyptian woman Nelly Sharkawy against actor Ahmed Falwakas for LE10 million, after he publicly insulted her on his personal Facebook account on October 15.
The actor's insults came after Sharkawy expressed disdain for Moroccan singer Saad Lamjarred's upcoming concert  in Egypt.
According to the lawsuit, Falawkas responded to Sharkawy's comments by welcoming Lamjarred's presence in Cairo and hurling abuse at the plaintiff and others who shared her opinion.
Sharkawy was one among many who called for the concert's cancellation on social media, as Egypt is currently in the midst of its own #MeToo movement, and Lamjarred has been accused of raping women in more than one country.
According to lawyer Haitham Abbas, the comments made by Falwakas prompted other Facebook users to insult and bully Sharkawy.
The announcement of Lamjarred's concert in Egypt caused a wave of anger on social media, as users launched a hashtag demanding the cancellation of the event.
Following the outcry, the event creators decided to cancel the concert.
Lamjarred has been accused of raping two women in France and one in the United States. The singer was held in France for almost a year over one of the cases, but prosecutors eventually dropped the charges.
The singer held his first public concert in over three years last December in Riyadh, which drew disapproval from many Saudi women on social media.
Edited translation from Al-Masry Al-Youm