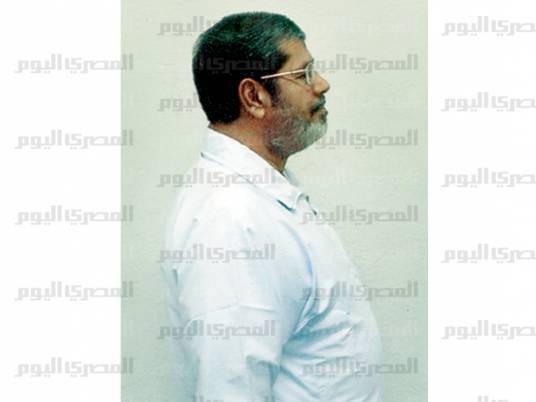 Shaaban al-Shamy, head of the Cairo Criminal Court, said on Monday that the first session of former President Mohamed Morsy's trial, who is accused of storming the prisons during the 25 January revolution, will be broadcast live exclusively on Egyptian state television on Tuesday for the public to follow.
Shamy also said that local and international media will be allowed to attend the trial.
Other defendants in the case are Mohamed Badie, the supreme guide of the Muslim Brotherhood, Mahmoud Ezzat, his deputy, Saad al-Katatny, the former parliament speaker, as well as Mohamed al-Beltagy, Essam al-Erian and Saad al-Husseiny, members of the Guidance Bureau, Yusuf al-Qaradawi, the Islamic preacher, Salah Abdel Maksoud, the former information minister, Yehia Hamid, the former investment minister, and 120 others from the international organization, Hamas and Hezbollah.
They all face charges of allegedly kidnapping police officers and detaining them in the Gaza Strip, carrying heavy weapons to resist the Egyptian regime, committing hostile acts of murder and attempted murder of officers and members of the police, setting fire to government buildings, storming prisons and stealing their weapons and ammunition and helping prisoners escape.
Morsy's last trial date was canceled due to poor weather conditions, causing the military helicopter transporting the ousted president to be grounded.
Edited translation from MENA