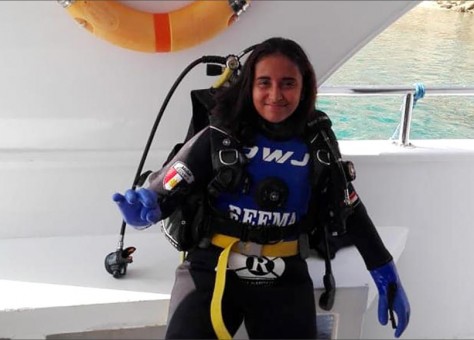 Reem Ashraf Fawzi, 14, achieved a new world record on Saturday for the longest open saltwater dive in the world, with a record of 55 hours and 25 minutes.
Reem promised further attempts and more surprises, and presented the record to President Abdel Fattah al-Sisi during the 45th anniversary of the October War victory.
Her new record beat the former Australian record in the world's longest female dive, with Fawzi's attempt recorded on video without interruption.
A large crowd attended the reception the young diver's reception as soon as she left the water, carrying the Egyptian flag.
Coach Sayed Hassan expressed happiness at his student's success, considering her a pride for all of Egypt, pointing out that she achieved her dream through hard training and determination.
Edited translation from Al-Masry Al-Youm.