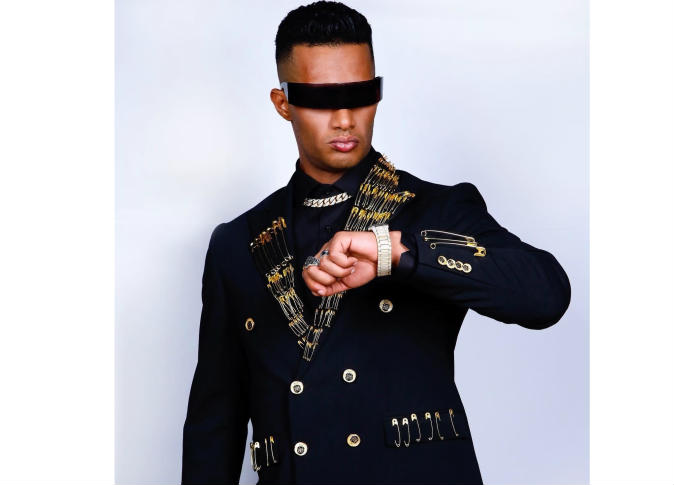 The Egyptian Syndicate of Artists, headed by Ashraf Zaki, on Monday moved to suspend artist and singer Mohamed Ramadan until his appearance for investigations in the first week of next December, following outrage over Ramadan taking photos with Israeli artists.
The decision came shortly after an emergency meeting within the union.
The meeting was attended by Omar Abdulaziz, the President of the Egyptian Union of Artistic Syndicates, Mosaad Fouda, the President of the Syndicate of Cinematic Professions, and representatives from the Syndicate of Musical Professions, as well as members of the syndicate including Sami Maghouri, Mounir Makram and Ayman Azab.
The council issued a statement on Monday stating that it followed the issue out of full responsibility as it represents Egyptian artists everywhere and sought answers to Ramadan's behavior.
The Egyptian Syndicate of Artists affirmed its complete support for the rights of the Palestinian people,  and stressed the difference between formal treaties that Arab governments are bound by and the socitial, cultural and artistic stance towards the Israeli normalization issue.
The council reserves the right to take whatever actions it deems appropriate in light of the internal regulations and laws governing the work of the union.
The scandal began when Emirati journalist Hamad al-Mazrouei uploaded a photo on Twitter where he is present next to Ramadan and Israeli artist Adam at a party Dubai.
"The most famous artist in Egypt with the most famous artist in Israel, Dubai brings us together," Mazrouei wrote, sparking outrage on social media.
Before he could take it down, the official Facebook page for Israel in Arabic shared his post.
Soon after, other images of Ramadan with Israeli stars spread, such as with actor Elad Tesla and soccer player Dia Saba.
Ramadan denied knowing the identity and nationality of the celebrities with whom he took the photos. However, another video on social media shows him at a party with a crowd singing the Hebrew song "Hava Nagila."
Egypt maintains cold peace with Israel on the official level according the Camp David Accords, but Egyptians still consider the country to be an enemy.
Mohamed Ramadan is widely popular in Egypt and the Arab world, even boasting that he is the number one singer and actor in the region.
Edited translation from Al-Masry Al-Youm