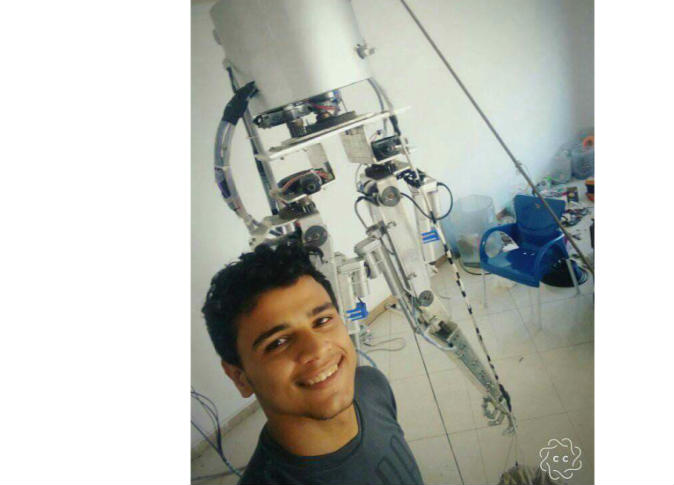 Twenty-one-year old engineering student, Islam Mostafa Fahmy Hussein, at Banha University, ranked first in a contest for mine detectors dubbed "Mine Sweepers" held in Malaysia.
Teams from 10 countries participated in the contest, with three traveling from Egypt.
The goal of the competition was to invent a robot that could detect mines and draw up a map with their exact location, as to facilitate safety measures and protect those in the area.
The robot cost LE 10,000, paid for by Banha University, said Hussein. The student ranked second in the local contest held in Egypt, after which he qualified for Mine Sweepers in Malaysia.
Hussein made adjustments to his robot and won the Mine Sweepers contest.
The monetary award for first place was $500, second place was $300 and third was $200.
Edited Translation from Al-Masry Al-Youm