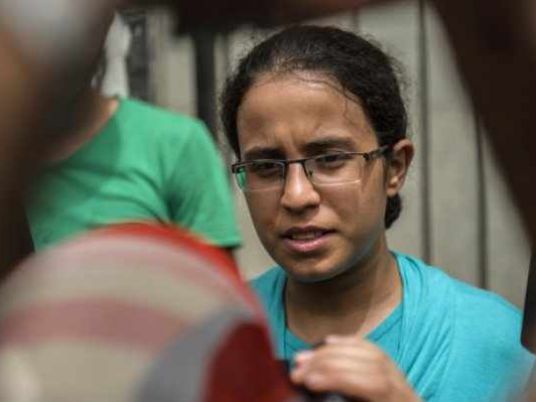 A top-performing high school student who accuses the Education Ministry of swapping her answer sheets with that of another student is holding a press conference Thursday to discuss recent developments.
Mariam Malak will hold the press conference, along with her lawyer and family, outside the Journalists' Syndicate in Downtown Cairo after a second forensics report on Wednesday contends the answer sheet was in her handwriting.
The latest report, which was submitted to prosecutors at Malak's Upper Egyptian home province of Assiut, supports the Education Ministry's argument.
Malak's case has gained wide-scale public support and attention. She has been vigorously fighting her case, protesting that she is an excellent student with an exemplary record of 96 percent and 98 percent in the first and second years of high school, respectively. Malak received a "zero" percent grade this year based on the disputed results.
An initial forensics report claims the disputed sheet contained writing that belonged to Malak. The student's lawyer challenged the report, prompting prosecution services to appoint a five-member forensic panel to review her answer sheets and compare them to her own handwriting. The panel said Wednesday that the sheet was hers.
Malak had, however, submitted a review from a separate forensics professor who supported her claim.
Malak's case has brought attention to the integrity of the ministry's examination process, especially considering exams over the past years having been marred by indiscriminate cheating.
On Wednesday, the Education Ministry's department in Kafr al-Sheikh suspended 20 high school exam monitors for three months, accusing them of manipulating the answer sheets of 40 students. The ministry banned the 20 employees from supervising exams for the next five years and also annulled the students' successful exam results.
Edited translation from Al-Masry Al-Youm