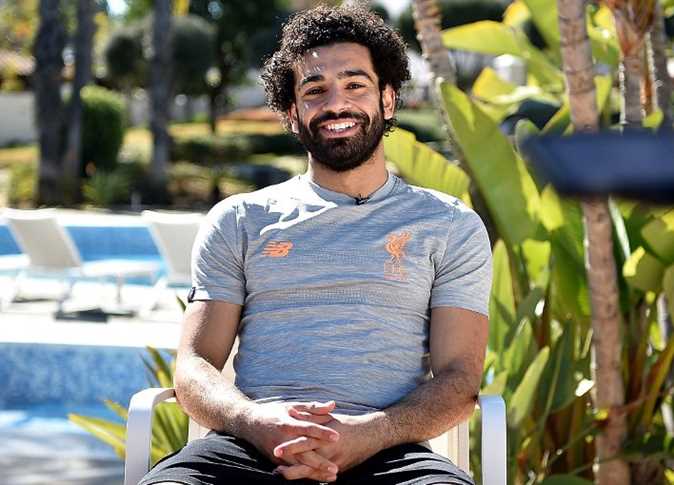 Egypt's Youth and Sports Minister Ashraf Sobhi said on Monday that the dispute between Egyptian football hero Mohamed Salah and the Egyptian Football Association (EFA) was "tough", and that he intervened by contacting EFA officials to get to the bottom of the dilemma.
During a press conference on Monday, Sobhi added that he had met with Salah a week after he took his post and promised to support him.
"After Salah's tweet, I intervened, and from my work in sports management, I believe that Salah and his agent have rights and their speech was from a professional point of view. My the only point of disagreement was that Salah's agent asked the EFA to resign, which is far from professional," the minister said.
Sobhi then explained that after meeting Salah he was warmly welcomed, stressing that all his demands are legitimate and that the EFA finallu responded to Salah in the best possible way.
Salah arrived in Cairo from London on Sunday to join the national team in preparation for the match against Niger, scheduled for September 8 at the Borg al-Arab Stadium, in the African Cup of Nations qualifiers.
The Salah-EFA dispute became public last week after Salah wrote on twitter asking why the EFA wasn't answering his complaints.
The EFA reportedly answered back with a strongly worded statement threatening to take Salah over to the disciplinary committee, which they later denied, claiming these accounts were fakes.
Salah posted several videos on his Facebook account detailing the issue. He demanded his team be given better security, business-class flights and quiet camps to help them focus while training.
Reports of mismanagement by the EFA went viral following the Egyptian team's exit from the 2018 World Cup. The sponsoring company for the team reportedly booked the same hotel for the players, pubic figures, and artists, throwing their schedule into chaos.
Salah said that the day they arrived at the World Cup camp he only went to bed at 6 am.
In June, various parliament members called to setting up a fact-finding committee to investigate possible corruption by the EFA during the 2018 FIFA World Cup in Russia.
Edited translation from Al-Masry Al-Youm