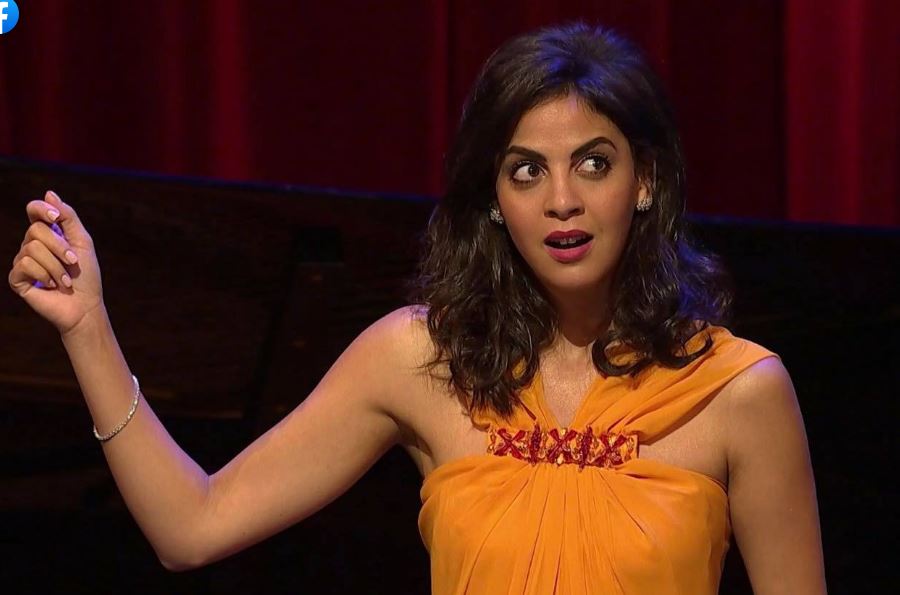 The BBC Music Magazine announced that the Egyptian soprano Fatma Said has been officially nominated for this year's BBC Music Magazine Vocal Award, over her new album "El Nour".
"I am excited and honored to learn that I am nominated for the BBC Music Magazine's 2021 Vocal Award alongside wonderful artists that I admire and look up to!… If you enjoyed my album El Nour you can vote for it here until 18 March," Said wrote in a post on her official Facebook page.
Said was born in Cairo in 1991, and at the age of 14, she received her first singing lesson in Neveen Allouba Vocal Studio at the Cairo Opera House.
Her family and teachers recognized her talent. Her teachers encouraged her to continue her studies abroad, and she was accepted into the Hanns Eisler School of Music Berlin.
During her study there, Said won the 2013 Startup Music Award for the School of Music.
After receiving her BA in Music from Hanns Eisler School of Music Berlin in 2013, Said then won a scholarship to study at the Accademia Teatro alla Scala in Milano, becoming the first Egyptian soprano to sing on the ancient theater.
During her school years and throughout her career, Said won many international opera competitions, including the Veronica Dunne International Singing Competition in Dublin, the Leyla Gencer Voice Competition in Istanbul, as well as first prize in the annual competition for young musicians held in Germany, among others.
In addition to singing at the Teatro alla Scala in Milano, Said performed on the most famous opera houses in various festivals in Naples, Leipzig, Berlin, Cairo, Muscat, Bonn, Spain, Turin and Bodrum.
Said represented Egypt on Human Rights Day at the United Nations in Geneva, and sang alongside Juan Diego Florez, where she sang for children's rights to education and dignity through music.
In 2016, Said received an honorary award from the National Council for Women in Egypt, and became the first opera singer to receive the State Creativity Award for her outstanding artistic achievement at the international level.