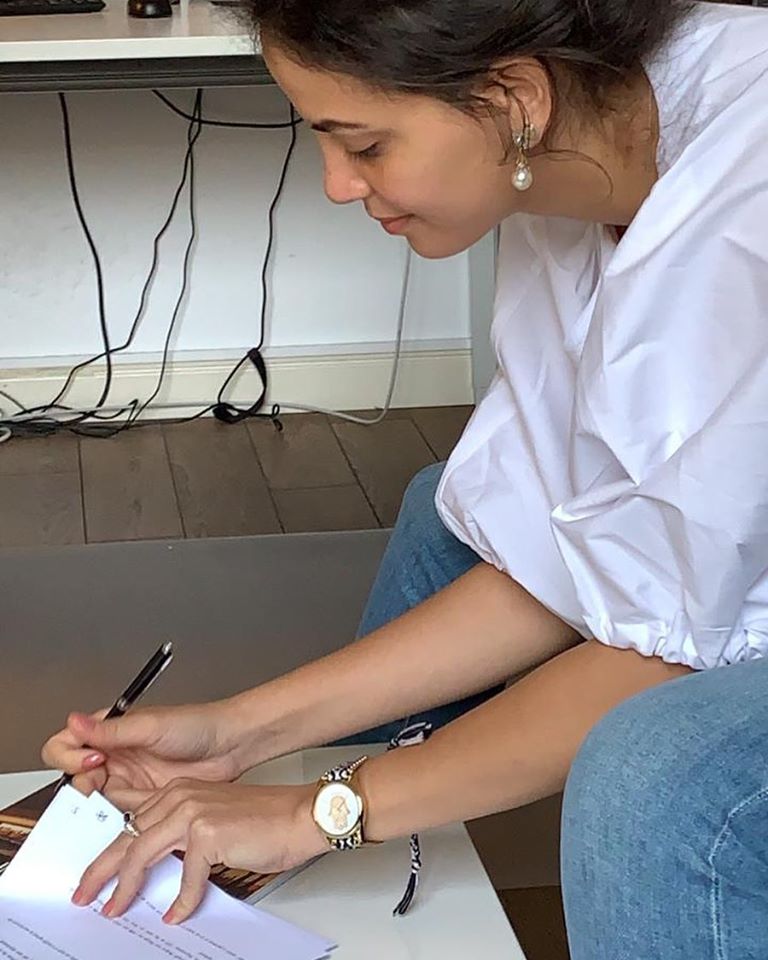 Egyptian opera singer Fatma Said revealed on her Facebook account that she has signed a contract with the Warner Classics record label to kick off her debut album.
"Welcome to the Warner Classics family, @FatmaSaid! The Egyptian soprano, who in 2016 was named a BBC New Generation Artist, studied at the Hanns Eisler School of Music and Accademia del Teatro alla Scala. Her debut album will release later this year," the recording giant announced on Facebook and Twitter.
The 29-year-old musician expressed her happiness for the significant step on her Facebook account, saying she considered herself lucky and blessed to sign a contract with "the home of classical music."
Said proudly declared that she had become an Exclusive Warner Recording Artist, thanking the  team who worked alongside her on the much-anticipated debut album, expected to be unveiled within the upcoming months.
She added that she would share more updates with her followers soon.
Joining Neveen Allouba's vocal studio at the Cairo Opera House at the age of 14, Said eventually moved to Germany to continue her studies at the Hanns Eisler School of Music, which enabled her to sing with legendary professor Renate Faltin. Her singing was inspired by distinguished professors and vocal coaches, including Julia Varady, Claar Ter Horst, Wolfram Rieger and Tom Krause.
In 2006 and 2009, she received first prize in Jugend Musiziert, the annual competition for young musicians held in Germany.
During her stay in Germany, Said also claimed the Unit-4 Excellence Scholarship and the music school's 2013 "Startup!Music" prize, according to her official profile.
Said was then granted a scholarship from Milan's Accademia del Teatro alla Scala, making her the first Egyptian artist to study and perform at the world-renowned institution.
In 2012, Said won the 7th Leyla Gencer International Voice Competition in Istanbul, in addition to coming in second at the 16th International Robert Schumann Competition in Zwickau.
She also won the 8th Veronica Dunne International Competition in Dublin in 2016, alongside the People's Choice Award and the Mozart Award.
Photo credit: Fatma Said's Facebook