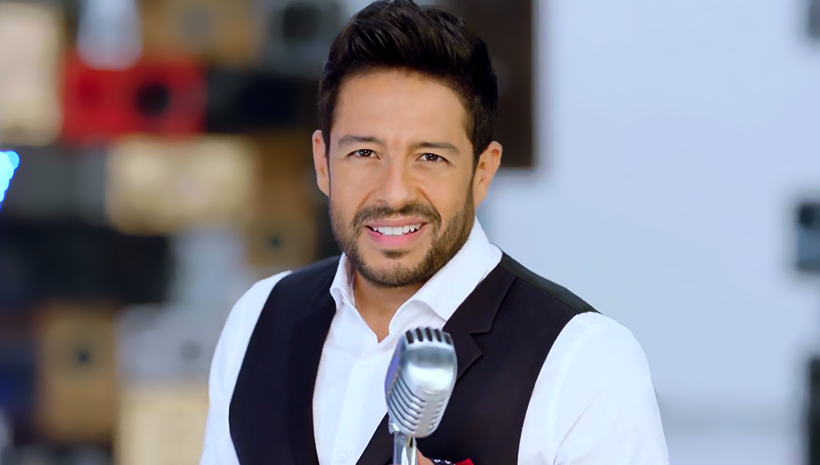 The official sponsor for premium package tours for the World Cup event in Egypt Mohamed Al-Shaer announced that Egyptian singer Mohamed Hamaki will be performing a concert on June 18 in one of St. Petersburg's most prestigious venues, which will also host the Egyptian team's matches, reported Al-Masry Al-Youm. Al-Shaer added that the concert is already a great success as almost 3,000 people have bought tickets.
Egyptian singer Amr Diab is also expected to hold a concert in St. Petersburg on June 18. 
Al-Shaer added that around 10,000 fans from Egypt will be attending Egypt's first three matches, adding that the number has pushed the company to reach a new agreement with the organizing committee to extend the time required to produce identifications for the spectators as well as the tickets till May 1, due to the increase in last minute bookings.
Al-Shaer also declared that the second most popular packages after the ones allowing Egyptians to attend three of the national team's matches are the packages for the final.
Egypt is expected to play its first game against Russia on June 19. This is the first time Egypt has made it to the World Cup since 1990. 
Mohamed Hamaki is an Egyptian singer who won the award "Best Arabian Act" in the MTV Europe Music Awards in 2006 for "Ahla Haga Fiki" (The Most Beautiful Thing About You). Famous songs of his include "Bahebak Kol Youm Aktr" (I Love You More Everyday), "Kheles El-Kalam" (Nothing Left to Say) and "Wahda Wahda" (Take it Slow). He is currently a coach on the hit talent show "The Voice Arabia."